Current Affairs MCQ for UPSC Exams – 15 July 2017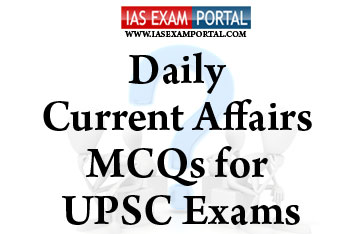 ---
Current Affairs MCQ for UPSC Exams – 15 July 2017
---
Ques- Which of the following are incorrect?
a) Indian constitution allows single citizenship
b) U.S constitution allows single citizenship
c) The Govt of india amended the citizenship act and merged PIO and OCI cards
1) Only 2
2) Only 3
3) Only 1
4) All


Ques- Q.3- Which of the following is correct regarding National Investment and Infrastructure Fund (NIIF)?
1. NIIF has been registered with SEBI as Category II Alternative Investment Fund (AIF).
2. The Fund aims to attract investment from both domestic and international sources.
A. Only 1
B. Only 2
C. Both
D. None


Ques- Marae Moana has been in the news recently, it is part of which of the following places?
A. Andaman Islands
B. Kyushu Islands
C. Cook Island
D. Hawaii