Current Affairs MCQ for UPSC Exams – 17 May 2017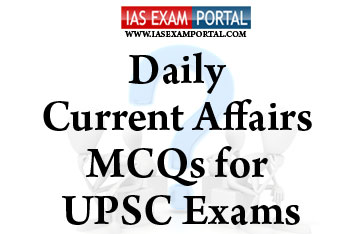 ---
Current Affairs MCQ for UPSC Exams – 17 May 2017
---
Q.1- Consider the following given statements
1. Bombay stock exchange was established in 1875
2. The BSE is world's largest stock exchange
3. Sensex is stock index of 30 well established companies.
A. 1,2
B. 2,3
C. 1,3
D. All
Q.2- Which of the following statements is/are correct about Mid day meal scheme?
1. In drought affected areas, midday meals shall be supplied even during summer vacations.
2. In appointment of cooks and helpers, preference shall be given to Dalits, Scheduled Castes and Scheduled Tribes.
3. The state Government shall make provisions for construction of kitchen sheds.
A. 1,2
B. 2,3
C. 1,3
D. All
Q.3- Which of the following is correct regarding mars?
1. Mars equatorial radius is almost equal to earth's radius
2. Mars length of the day is just higher than that of the earth
3. Mars gravity is 2.66 times of earth
A. 1,2
B. 2,3
C. All
D. 2 only