Current Affairs MCQ for UPSC Exams – 18 March 2017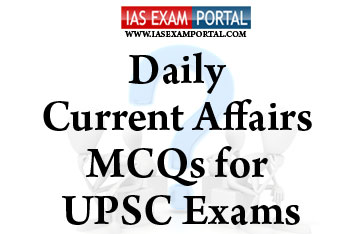 ---
Current Affairs MCQ for UPSC Exams – 18 March 2017
---
Q1 - Which of the following is correct regarding NATGRID?
1. NATGRID is the integrated intelligence grid connecting databases of core security agencies of the Government of India.
2. It was started after terrorist attack in 2006.
A. 1 only
B. 2 only
C. Both
D. None
Q2 - Recently who has been appointed chief of the Directorate General of Civil Aviation (DGCA)?
A. Vinod Rai
B. Raghuram Rajan
C. T.S kumar
D. B.S. Bhullar
Q3 - United States recently suspended all aid convoys to which of the following countries?
A. North Korea
B. Iran
C. Syria
D. Israel