Current Affairs MCQ for UPSC Exams – 20 April 2017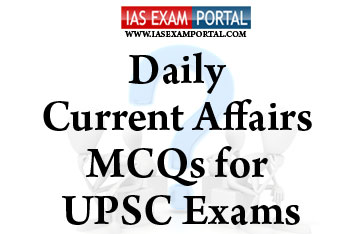 ---
Current Affairs MCQ for UPSC Exams – 20 April 2017
---
Q.1- The Fiscal Responsibility and Budget Management (FRBM) Act aimed for
1. eliminating both revenue deficit and fiscal deficit
2. giving flexibility to RBI for inflation management
Which of the statements given above is/are correct ?
a) 1 only
b) 2 only
c) Both 1 and 2
d) Neither 1 nor 2
Q.2- BCIM corridor starts with which of the following countries?
A. Bangladesh
B. Myanmar
C. Malaysia
D. China
Q.3- Which of the following is correct regarding URUMIN?
A. It is medicine developed for Zika virus
B. It is new TB vaccine
C. It is a Skin mucus secreted by a colourful, tennis ball-sized frog species found in Kerala
D. None of the above