IAS 2016 ONLINE COACHING | UPSC 2015 PAPERS | TEST SERIES |
UPSC 2015 Exam : GS PAPER-1 | CSAT PAPER-2 | GS Ans Keys
ASK YOUR QUESTIONS ON FORUMS
ADD COMMENTS AT BOTTOM of the POST
(Profile) UPSC Chairman: Professor D. P. Agrawal
Professor D. P. Agrawal (Chairman)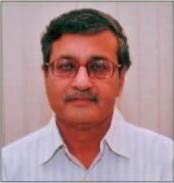 Professor D.P. Agrawal assumed the charge of Chairman of the Union Public Service Commission with effect from August 16, 2008 (AN). Before assuming the charge of Chairman, he was Member, U.P.S.C. during the period from ctober 31, 2003 to August 15, 2008. Prior to this, Professor D.P. Agrawal was the founder Director of Atal Behari Vajpayee Indian Institute of Information Technology and Management IIITM), Gwalior. IIITM was set up by Ministry of Human Resource Development in 1998 and declared by Government of India, in 2001 as a Deemed University. IIITM is a unique apex institution for producing leadership manpower in information technology and management and offers PhD, MBA, M Tech courses. The institute has already created a niche for itself in industries in India and abroad. The institute has been offering a large number of MDPs for executives from industry, government and the corporate sector. The institute also offers consultancy to a number of industries. Under his leadership IIITM, has entered into MOUs with Institutions/Universities in the USA and Spain for joint collaboration in the areas of research, exchange programmes for faculty and students, and consultancy to companies in India and abroad. Many initiatives started by him at IIITM, Gwalior have been replicated in the country.
Professor Agrawal has been an eminent teacher, educational administrator and institution builder. He was Professor and Dean at IIT- Delhi from where, in 1994, he took over as Joint Educational Adviser (T) in the Ministry of HRD, Government of India. He has planned and developed a number of initiatives at national level in technical education, particularly in the areas of information technology and computer education. He has made substantial Appendix-1 Profiles of Hon'ble Chairman and Members of the Commission contribution for the development of vocational education through advice and guidance.
Professor Agrawal was National Project Director of the World Bank assisted project for strengthening technical education in India. This project covered 19 States and 590 polytechnics. He has contributed to the development of Centres for Excellence in higher technical and in polytechnic education. He was instrumental in conceptualizing a number of new institutions.
Professor Agrawal was Managing Director of Educational Consultants India Ltd. (Ed.CIL), a PSU of Government of India. He brought about major changes in work culture of this organisation, including decentralized decision making and transferring functional responsibilities to lower executives.
At IIT Delhi, Professor Agrawal held many key administrative positions including Dean of students. He was very active in academics and research too and supervised nearly 100 thesis at PhD, Masters and Undergraduate levels. He has been a consultant to a number of companies. He has been a member of Editorial Boards of National and International journals. He attracted research funds to IIT, Delhi for his projects from Defence, DST and CSIR. His research papers have received awards from Institutes of Engineers. In addition to being a member of a number of governing bodies of institutions, Professor Agrawal is a member of a number of professional institutions and societies.
Professor Agrawal has contributed significantly to the growth of quality technical education in the country through his close interaction with AICTE. He has been Chairman of Central Regional Committee of AICTE. Currently he is the Chairman of PG Board of AICTE.
Professor Agrawal was born on 2nd October, 1949. After graduating in Engineering in 1970 from AMU Aligarh, he obtained his Ph.D from IIT, Delhi. He has been a visiting faculty at Imperial College, London and Cranfield University in UK. He has lectured in Germany and Czechoslovakia. He has led a number of delegations of the Government of India to the USA, Australia, Germany, New Zealand and Canada.
Prof. Agrawal was christened as 'Engineer of the Year 2006' by the Institution of Engineers. Hon. Fellowship Award was conferred by Indian Society for Technical Education on 14th December, 2006.