(Success Story) Meet the UPSC Toppers 2010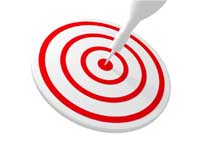 Call it the triumph of girl power if you will. The top two ranks in the 2011 civil services examination have been secured by women. And they have diverse backgrounds. While the first one is a law graduate from a middle-class family, the second is the daughter of an IAS officer who is also married to one.
The topper's list also has engineers and doctors who shared the common passion for cracking what is arguably the toughest entrance exam in the country.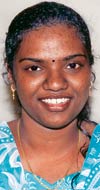 1st S. Divyadarshini
The Chennai law graduate, who took the exam after enrolling in the high court, aced it in her second attempt. "The feeling is yet to sink in.... I want to work for society and fight corruption," the daughter of a tax consultant said from her modest apartment in Chennai's Nungambakkam.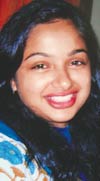 2nd Swetha Mohanty
This techie from Hyderabad has followed in her father's footsteps. Swetha, who is a BTech in Computer Sciences and Information Technology from Gokaraju Rangaraju Institute of Engineering and Technology under Jawaharlal Nehru Technological University in Hyderabad, is the daughter of P.K. Mohanty, a 1979-batch IAS officer of the Andhra Pradesh cadre. Swetha bagged the rank in her third attempt.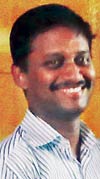 3rd R.V. Varun Kumar
This Bachelor in Dental Surgery also took his civil services exams from Chennai. Originally from Tiruchirapalli, the son of a doctor was candid enough to admit that he hadn't excelled in studies. But he believed the strong foundation the Campion School had provided in his home-town, stood him in good stead for the exams. He sought to travel on a path different from his father. Instead of starting his private practice, he aspired to be an IAS officer.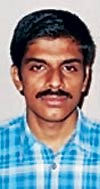 4th Abhiram G. Shankar
This engineering graduate from Attingal in Kerala always wanted to be an IAS officer. Therefore, immediately after his bachelors in Computer Science from Kollam in Kerala, he enrolled in a coaching centre for IAS aspirants in Chennai. And he aced the examination in his very first attempt.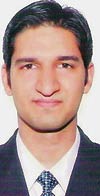 21st Aditya Dahiya
This medical graduate seems set to effortlessly step out from the hospital ward to the bureaucrat's office. Securing the 21st rank in the 2011 civil services examination, this doctor from the All India Institute of Medical Sciences (AIIMS) has topped the civil services list in Delhi. And he did it in his first attempt. But topping entrance exams is nothing new for this 23-year-old. Aditya had topped the All India Pre-Medical Test, conducted by the CBSE, in 2005.
Read more..
Courtesy: Indiatoday.intoday.in