AITS Test Center List.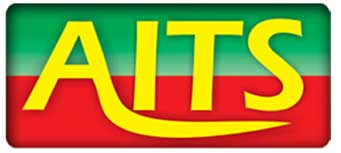 All India Test Series (AITS) 2015 Registration Open
Dear Aspirants,
All India Test Series(AITS) registration is now open at following centers, you can contact our franchise centers directly for registration and further details.
About the AITS:
All India Test Series Program is a Testing Simulator platform for IAS Aspirants all Over India. Candidate will be able to test their preparedness in an simulated environment in physical centers all over India. All Papers will be prepared according to the UPSC Pattern. Program will also provide ALL India Ranking to each participant.
Programme Structure
21 Test Papers Each for CSAT Paper-I & CSAT Paper-II for UPSC PRE 2013 (Total 42 Tests)
Exactly on the Pattern of UPSC
OMR Answer Sheets
Both in English and Hindi
Solutions will be provided by Experts
All India Ranking(AIR) will be Declared on website.
Sr. No.

Centre Codes

IAS Coaching Institute

City

Contact Person

Full Address

ENROLL

1



Mantra IAS

Lucknow
Contact Person: Pankaj Awasthi

Tel: 0522-4076684, +91 9335358414

Full Address:
B-17, Sector-G (Near Kendriya Bhawan) Aliganj, Lucknow
Enrollment Form
2

The School For Banking

Ranchi
Contact Person: Neeraj Kumar

Tel: +91 9960499524

Full Address:
The School for Banking and SSC, 2nd Floor Narsaria Tower, Opposite Lalpur Police Station, Ranchi,Ranchi834001
Enrollment Form
3

M & G Tutorials

Jammu
Contact Person: Mr. Mahajan

Tel: +91 9086035084

Full Address:
651, Near Shivaji Park
Sarwal, Jammu, J&K
PIN: 180001
Enrollment Form
4

BB 30

Regent Education & Research Foundation

Kolkata
Contact Person: Mr. T K Banerji

Tel: +91 9804305811

Full Address:
Bara Kanthalia, Sewli, Telinipara, Barrackpore, Kolkata
West Bengal 700122
Enrollment Form
5
BB 17

Srijan IAS Academy

Varanasi
Tel: 09935619602, 07800713936
Full Address:
Rashmi Nagar, Near Kamdhenu Apartment. BHU Road Lanka, Varanasi.
Enrollment Form
6
BB 11

KNOWLEDGE TREE

PATNA
Contact Person: Anurag Choubey

Tel: 09835186313

Full Address:
The Knowledge Tree, 24B, Ground Floor,
Next to Bikaner Sweets,
S. K. Puri, Patna - 13.
Enrollment Form
7
BA 14

VINEX IAS ACADEMY

VISAKHAPATNAM
Contact Person: N. Sreenivasa Rao

Tel: 09848053431, 09989143431

Full Address:
VINEX IAS ACADEMY, 47-11-21/1, ISWARYA COMPLEX 1ST LANE, DWARKANAGAR, VISAKHAPATNAM - 6623431
Enrollment Form
8
BB 27

Saraswati Classes

Gorakhpur
Tel: 09936669910, 09936061110
Full Address:

33, Kasia Road, Near DIG Bunglow, Billandpur, Gorakhpur
Kharaiya Pokhara, Basharatpur

Enrollment Form
9
BB 26

KRITI CAREER CLASSES

Jabalpur (MP)

Contact Person: Mrs Shraddha Choubey

Tel: 09981230755

Full Address:
Oopposite Standard Maruti Show Room
Jabalpur-Hospital Road , Napier Town, Jabalpur (MP)
Enrollment Form
10
BB 19

VEDANTA EDUCATION SOLUTIONS

DEHRADUN
Contact Person: Ms ARCHANA YADAV

Tel: 09319700570

Full Address:
36 A E.C ROAD, DEHRADUN UTTARAKHAND
Enrollment Form
11
BA 13

Aarohan Classes

Bhubaneswar
Contact Person: Sohag Sundar Nanda

Tel: +91 9437002210

Full Address:
Aarohan Classes, Mig-1-189, Lane 18, Satya Sai Enclave, Near AMRI Hospital, Khandagiri, Bhubaneswar-751030
Enrollment Form
12
BB 10

Sanjeevani IAS Acedamy

Jaipur
Contact Person: Dinesh Maheshwari

Tel: 098292-73438, 0141-2205601, 0141-3297901

Full Address:
D-238, Gulab Residency, Bihari Marg, Bani Park, Nr. Collectorate, Jaipur (Rajasthan)
Enrollment Form
13
AA 20

Gurgaon IAS

Gurgaon

Contact Person: Mr. Sachin Sharma

Tel: 9910585083, 9212716077

Full Address:
474, sector-12a, near sheetla mata mandir, gurgaon
pin code -122001
Enrollment Form
14
BA 05

Mumbai

Head Office: Ajit Padwal - Tel: 09223209699, 09820971345
Branch (Mulund): Deepak Tiwari - Tel: 09987579570
Branch (Nerul): Mr. Ajay - Tel: 09892908240

Full Address:

Head Office
21/B, Om Swati Manor Chs,
J. K. Sawant Marg,
Opp. Shivaji Natymandir,
Behind Cambridge Showroom,
Dadar(west), Mumbai – 400028

Branches:

MULUND :
Unit No. 601 A, Sixth Floor,
Shri Samarth Plaza,
R. R. T. Road,
Opposite Mulund Railway Station,
Mulund (W), Mumbai 400080

NERUL :
Office No. A/15
Amrita Sadan, Opp Nerul Railway Station,
Near Terna Hospital
Nerul West - Navi Mumbai

Enrollment Form
15
BA 28

Eklavya IAS

Guwahati
Contact Person: H M Kalita

Tel: 0361 - 2233936/ 995 75-67006/ 9864055836

Full Address:
5th Floor Radhika Bhawan G.S. Road, Ganeshhuri Guwahati - 781006
Enrollment Form
16
BB 12

Anand Academy

Allahabad
Contact Person: Gulab

Tel: 9450961843, 0532-2467767

Full Address:
13/3 Band Road, Allahabad
Enrollment Form
17
AA 09

VIKALP IAS ACADEMY

AHMEDABAD
Contact Person: Pravin Ajudiya

Tel: 92740 93576, 84011 51253

Full Address:
VIKALP IAS ACADEMY
203-205 AAROHI COMPLEX, Nr. RASRANJAN RESTAURANT, GUJARAT UNIVERSITY ROAD,
VIJAY CHAR RASTA, NAVRANGPURA,
AHMEDABAD.- 380009
Enrollment Form
18
AB 22

FASTRAC

Ernakulam Kochi
Contact Person: P. Mathivanan

Tel: 9846127895

Full Address:
1st floor, Aswini, Mahakavi G Road Karikamuri,
Ernakulam Kochi- 682011
KERALA
Enrollment Form
21
AA 06

Achiever's IAS

Bangalore
Contact Person: Mrs A Sharma

Tel: 9916082261, 8123379686

Full Address:
Sumukha Enterprises
C/O Achievers IAS Classes,
#533/3d/6, CSR Towers ,
Devara Chikanahalli Main Road ,
Bilekahalli,
Bangalore-560076
Enrollment Form
22
AA 03

Ganesh's ias

Chennai
Contact Person:S.Ulagammal

Tel: 9940244576, 9840241118

Full Address:
C1, MuVa Arcade, 1st Main Road
Annanagar East, (At Chintamani Signal)
Chennai - 600102
Enrollment Form
23
AB 02

Premier IAS Academy

Hyderabad
Tel: +91 9010544437 /
+91 9010544438
Full Address:
1-1-380/27/B,
Ashok Nagar Extention,
Street No.2,
Jawahar Nagar,
Hyderabad - 500 020
Enrollment Form
24
AA 21

Aarohan Classes

Cuttack
Contact Person:Sohag Sundar Nanda

Tel: 9437002210

Full Address:
Director,Aarohan Classes,
Plot no-584, Near Domnic Public School,New LIC Employees Colony,
Badambadi,Cuttack,Odisha-754012
Enrollment Form
25
AA 18

Rachna Academy

Surat
Contact Person: Rajesh Bhavsar

Tel: 7600004099, 0261-6628644

Full Address:
Shop No. 1 Kakaji Street OPP Marwadi Street, NR RACE NR Rushikesh APT Nanpura, Timaliya ward Main Road - 395001
Enrollment Form
26
AA 25

Green Care institute

Bikaner
Contact Person: Mr. S.K. MAKWANA

Tel: 9928402568, 9509550818

Full Address:
HO:- MAKWANA COLONY, MOHANPURA TANKI, NOKHA, BIKANER-334803

CITY OFFICE:- C/O RADHA KRISHAN KHATRI,B-105,BACK SIDE TERESA SCHOOL,KK COLONY,BIKANER


Enrollment Form
27
AA 24

PRAGYA CAREER ACADEMY

Greater Noida
Tel: 9818120658,0120-4329955
Full Address:
309,3rd Floor,Meridian plaza,
Alpha 1 commercial belt,Greater Noida
UP , INDIA - 201308
Enrollment Form
28
AA 08

GURUJI'S KRIPA

Chandigarh
Contact Person: Dr Shipa Suri

Tel: 9814821057, 01724665252

Full Address:
SCO 377, Sec. 37-D, Near Sindhi Sweets, Chandigarh
Enrollment Form
29

दृष्टिकोण IAS

Patna
Tel: +91 9308001933, 9431363335
Full Address:
Opp. - Khudabaksh Library Ashok Rajath, Patna - 04
Enrollment Form
Nagpur

Coming Soon!

Click Here to Apply for Franchise
Bhopal

Coming Soon!

Click Here to Apply for Franchise
Srinagar

Coming Soon!

Click Here to Apply for Franchise
Navi Mumbai

Coming Soon!

Click Here to Apply for Franchise
Coimbatore

Coming Soon!

Click Here to Apply for Franchise
Madurai

Coming Soon!

Click Here to Apply for Franchise
Nashik

Coming Soon!

Click Here to Apply for Franchise
Important Note: Franchise Opportunity is Available for following cities.
Mumbai, Kolkata, Jaipur, Bhopal, Varanasi, Srinagar, Navi Mumbai, Allahabad, Ranchi, Coimbatore, Madurai, Bhubaneswar, Gorakhpur, Kochi (Cochin), Dehradun, Jammu, Ahmedabad, Visakhapatnam, Patna, Nashik, Guwahati, Chandigarh.
CONTACT FRANCHISE COORDINATOR
at:
+91 9958790414, 011-45151781