All India Test Series for IAS PRE (CSAT) 2014 - Mock Practice Papers on OMR Sheets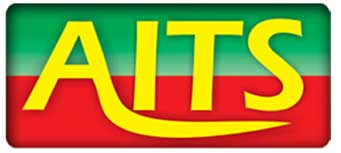 All India Test Series (AITS) 2014
Read this article and test your preparedness for IAS P.T. CSAT (2014)
Most of the candidates appearing for the examination have a lot of knowledge, but lack practice and thus they fumble at the examination hall. They are not able to present all the information/knowledge in a coherent and logical manner to choose the right answer. In preparing for any exam there are basically three things which ultimately aspirants are expected to do READ, REVISE and RECALL. Triple R strategy. But for putting this Strategy on paper you will have to adapt only one strategy and it is PRACTICE, PRACTICE & PRACTICE. It enables one to focus on their weak links and strengthen their strong part as well. It also enhances your speed and ability of quick mental calculation. Make sure that you study as per the syllabus of the subjects. The attitude should never be "I will directly write in the examination".
That's why we at UPSCPORTAL.COM compelled to launch this stand out ALL INDIA TEST SERIES (AITS) for UPSC P.T. 2014
Objective
All India Test Series Program is a Testing Simulator platform for IAS Aspirants all Over India. Candidate will be able to test their preparedness in a simulated environment in physical centers all over India. All Papers will be prepared according to the UPSC Pattern. Program will on OMR Sheets and provide ALL India Ranking (AIR) to each participant.
Approach & Strategy
Our simple, practical and focused approach will help aspirants understand the demand of UPSC exam exactly. Our strategy is to constantly interact to keep the preparation process dynamic and give personalized attention to individual aspirants based on factors like core competence, time management and resource management. So, after much procrastination, we finally decided to launch this Test Series for IAS Prelims divided into number of small, timed tests with negative marking and questions based on Prelims pattern that will be useful to all IAS aspirants. We will announce ALL INDIA RANKING BASED ON THIS EXPERT ASSESSMENT SYSTEM.
CONTACT US
at:
011 - 45041881, 011 - 45151781
IAS PRE 2014 TEST SERIES
:: AITS MODULES ::
Offline Payment Options: