Current Affairs MCQ for UPSC Exams – 19 April 2017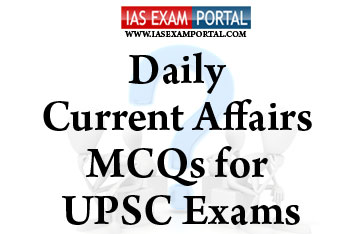 ---
Current Affairs MCQ for UPSC Exams – 19 April 2017
---
Q.1- Which among the following is correct with respect to monsoon pattern in India?
a) Monsoon pattern is defined as change in wind pattern
b) Most of the rainfall in Tamil Nadu comes through south west monsoon.
A) a only
B) b only
C) Both
D) None
Q.2- China-Pakistan Economic corridor starts from Xinjiang and ends at which of the following places?
A. Gwadar
B. Lahore
C. Islamabad
D. Gilgit
Q.3- Which among the following is country's most valued state-owned firm in terms of market valuation?
A. ONGC
B. IOCL
C. SBI
D. HPCL