Current Affairs MCQ for UPSC Exams – 17 July 2017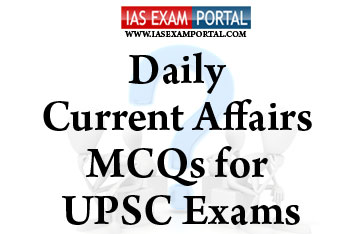 ---
Current Affairs MCQ for UPSC Exams – 17 July 2017
---
Ques- Medium Altitude Long Endurance (MALE) UAVs used by Indian Navy are imported from which of the following country?
A. USA
B. Russia
C. Israel
D. France


Ques- Which of the following is part of Insolvency and bankruptcy act?
a) decision to liquidate a company will have to be reached within 180 days.
b) setting up of an Insolvency and Bankruptcy Board of India to regulate insolvency professionals and agencies.
A) a only
B) b only
C) Both
D) None