ASK YOUR QUESTIONS ON FORUMS
ADD COMMENTS AT BOTTOM of the POST
(Profile) UPSC Member: Dr. K.K. Paul
Dr. K.K. Paul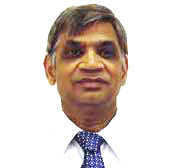 An M.Sc (Hons) and a Ph.D in Chemistry from Panjab University, Dr. Krishan Kant Paul joined IPS in 1970 and was allocated to the UT (AGMUT) Cadre. He was amongst the first Ph.Ds in Police Service. In the context of his research work in Chemistry, he has over 20 papers published in international scientific journals of repute. He has maintained his touch with the academics and continued to write on various matters of topical interest. One of his Columns "Brass Tacks" appeared regularly in "The Tribune" and was widely read.
Dr. Krishan Kant Paul, while in the UT Cadre remained posted in A&N Islands and later as the Chief of Police in Arunachal Pradesh. He also had tenures in the Central Intelligence Agencies. While posted in Delhi, he had wide ranging experience of urban policing and was involved in handling some mega events like the Asian Games in 1982, followed by NAM and CHOGM in 1983.
Dr. Paul is credited with introduction of several new technologies in policing in Delhi and making Delhi Police into one of the most modern police forces in the country. He has had one of the longest ever tenures in Delhi as Commissioner of Police and introduced several innovative measures for the benefit of the common man. "Citizens First" was made into a guiding principle to focus on the service aspect of policing. Community policing initiatives were placed on a firm footing giving the force an orientation of a service organization rather than merely being a law and order force. In this context several pro-active policing measures were taken up.
Considering the significance of modernization and transparency, the Arms Licensing Branch of Delhi Police was modernized and was able to get an ISO certification. The recruitment process in Delhi Police has also been standardized and won an ISO certification. Procurement Wing of Delhi Police and some sections of Traffic Police have also been able to get an ISO certification. All the Police Stations were computerized and networked in a record time. A special scheme "Parivartan", to fight crimes against women was initiated which won international acclaim. The prestigious "Weber Savvy" award for Community Policing and Law Enforcement was also won by Delhi Police during his tenure. Amongst the other modernization efforts were the computerization of fingerprints and intensive use of CCTV cameras for security in public places and for management of traffic. Networking of Traffic signals through computers was also achieved.
He is the recipient of several commendations and appreciations from the Government, besides "Kathin Seva Padaks" and with Bar, President's Police Medal for Distinguished Services and Police Medal for Meritorious Services besides the Internal Security Medal.
He has joined as Member of Union Public Service Commission on July 26, 2007.