(News) UPSC increases Civil Services intake from 580 to 965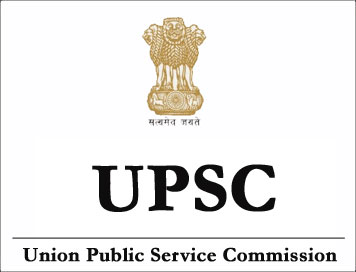 UPSC increases Civil Services intake from 580 to 965
With the government deciding to recruit more IPS officers to meet growing security needs, the Union Public Service Commission (UPSC) Twitter Facebook Share Email Print Save Comment has substantially increased the total intake into the Civil Services from 580 in 2009 to 965 in 2010 -- an increase of 385 seats.
Though the total vacancies (965) to be filled through the 2010 Civil Services Examination (CSE) will be meant for all 24 services, including IAS, IFS, IPS, IRS and others, the police services will see a major jump in intake. The police services include IPS and Delhi, Andaman and Nicobar, and Puducherry services.
The decision on increased intake was announced by UPSC through its notification for the CSE-2010 on Saturday.
In fact, home minister P Chidambaram had in November last year announced the decision "to increase the annual batch size of IPS officers from 130 to 150". As Chidambaram said, even the batch of 2009 - which has just taken its CSE (Main) - will see a few more IPS officers when the final result is announced sometime in May.
In 2008, UPSC had taken 791 candidates, including 120 in IAS, 26 in IFS and 130 in IPS.
"Since the UPSC notification clearly says that the number of vacancies is liable to alteration, it can easily induct 150 IPS officers through the 2009 CSE," said an official. According to the notification, the Preliminary Examination of the CSE for recruitment to the 24 services will be held on May 23. "The number of vacancies to be filled on the results of the examination is expected to be approximately 965," it said, adding the number of vacancies is liable to alteration.
The decision to increase the intake of IPS officers was taken on the basis of the recommendation of a one-man committee headed by retired IPS officer Kamal Kumar. The report, submitted on October 15 last year, confirmed the home ministry's earlier concerns that there was grave neglect in determining the number of candidates to be recruited to IPS in the CSE during the four-year period 1999-2002.
"As against the number of 85, only 36 candidates were recruited each year, resulting in a shortfall of 49 candidates a year or a total shortfall of 196 candidates," said an official. The report had recommended that the annual recruitment between 2009-10 and 2019-20 be fixed at 130 and that a Limited Competitive Examination may also be conducted for 7 years to recruit an additional 448 candidates. The ministry had, however, subsequently decided to increase the intake from 130 to 150 to meet the shortfall.
Courtesy : Times Of India