(SUCCESS STORY) IAS topper Ashima Jain(7th Rank) CSE 2007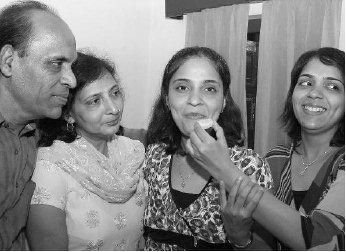 Delhi girl Ashima Jain secures seventh position, first among women in Civil Services exam
NEW DELHI: Adapa Karthik of Khammam in Andhra Pradesh, who has topped the Civil Services Examination-2007 conducted by the Union Public Service Commission, is playing down his achievement.
"I am still thinking whether to opt for the Indian Administrative Service or continue with my training at the National Police Academy in Hyderabad. Honestly, I am a little indifferent to the result. The civil service is such an exam where there is not much difference between the person who has topped and the one who has secured the 200th rank."
"It is an academic achievement. My real accomplishment would be when I am able to sustain my hard work and even 30 years later my work is recognised," said the 28-year-old achiever, who wants to interact with students and motivate them to work for rural development of the country.
An MBBS graduate from the Mahatma Gandhi Institute of Medical Sciences, Wardha, Karthik is now undergoing training at the National Police Academy. He cleared the Indian Police Service in 2004 and 2006 when he secured the 166th and 148th rank respectively.
Delhi girl Ashima Jain, who secured the seventh position in the qualifying examinations, is the highest ranked among women.
Having cleared the examination in her very first attempt, an excited and elated Ashima was the cynosure of all eyes. Her residence at Karol Bagh was abuzz with activity till late on Friday evening with visitors and telephone calls pouring in.
Courtesy : The Hindu