(SUCCESS STORY) Tribal pupils on UPSC merit list - Ajay Linda (532th Rank) & Neelam Aggarwal (173rd Rank)
SUCCESS STORY : Tribal pupils on UPSC merit list - Ajay Linda (532th Rank) & Neelam Aggarwal (173rd Rank)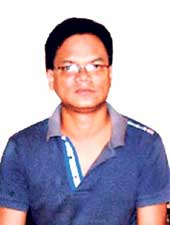 Ranchi, May 17: Children of illiterate or semi-literate parents have proved their mettle once again by cracking the Union Public Service Commission Examinations from Jharkhand this year.
The parents of Ajay Linda, a tribal (Oraon) youth, are illiterate and work at Heavy Engineering Corporation. But Ajay excelled beyond anyone's expectations securing 532th position in the UPSC.
"In 1990, my mother had to mortgage her belongings for Rs 2,000 to admit me at Indian School of Mines University in Dhanbad. This is my payback time to them," Ajay told The Telegraph.
Ajay, a native of Tundhuldoria village, 25km south-west of the state capital, passed matriculation from St Ignatius School, Gumla, in 1988 with 78.6 per cent marks.
A graduate from St Xavier's College, he proved his mettle by cracking the all-India admission test of ISMU in 1990. Ajay served as a mining engineer with BCCL and CMPDIL before cracking Jharkhand Public Service Commission examination last year and getting appointed as block development officer of Bharno in tribal-dominated Gumla district. "This was my third attempt at UPSC. My optional subjects were geography and public administration. I never opted for any coaching, but had taken help of correspondence material from Synergy to prepare for the exams. After I was declared successful in the mains, I formed a group and shifted to Delhi, where I prepared for the interview," said Ajay.
Ajay's friend Sandeep Lakra with whom he prepared for interview part also cracked UPSC securing a rank of 603. Sandeep, a resident of Harmu in Ranchi, is the son of a senior bank officer.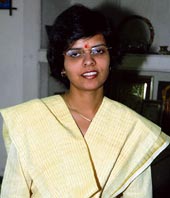 Neelam Aggarwal, the daughter of a non-matriculate businessman, Kanhaiya Lalji Aggrawal, secured 173rd rank. Neelam's mother has read up to Class VIII. "We never thought that Neelam will crack UPSC with flying colours. She studied in a Hindi medium school," said Neelam's father.
An alumni of St Xavier's College, Neelam, is the first person from her entire family to have tasted this kind of success. She holds an executive magistrate's post in the newly-carved out Khunti district.
Another tribal candidate, Rakhi Nisha Oraon, has secured the 682nd rank. She is the daughter of Union minister from Jharkhand Rameshwar Oraon. Rakhi is an electronics engineering graduate from BIT, Mesra.
Courtesy : telegraphindia.com