(TOPPER) Tips from Srinivasan Nagarajan : UPSC Topper 2005
(TOPPER) Tips from Srinivasan Nagarajan : UPSC Topper 2005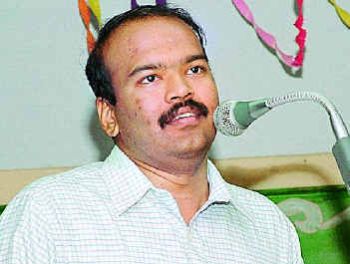 SUCCESS STORY: Srinivasan Nagarajan
Methodical preparation is vital for those who want to do well in the Civil Services examinations. Three lakh candidates sit for the preliminary test every year, hoping to be among the top 5,000 to be selected for the main examination. Hence, there is a need to study thoroughly and efficiently.
"Follow different approaches of study for the preliminary and the main exams. For the preliminary test you can choose either the subjects you studied in college or areas in which you are interested. Anyway, you should be a `master' in the subject," said Srinivasan Nagarajan, the all-India topper in the 2005 batch.
While the aim of going through college might be just to pass an examination and get a degree, the objective in getting through the Civil Services examination was to make it to the top in the face of competition from some of the best minds in the country. Addressing students at the Government Arts College in Coimbatore, Nagarajan said that the first step to doing well would be to thoroughly analyse the syllabus prescribed by the Union Public Service Commission (UPSC) and determine the subdivisions in which the examiners were most likely to frame questions.
Though questions were never repeated, those preparing for the test would be able to gain a fairly good idea of the general trends by going through the questions asked in previous years.
Courtesy: The Hindu