(Eligibility) UPSC: CISF (AC) Assistant Commandants Examination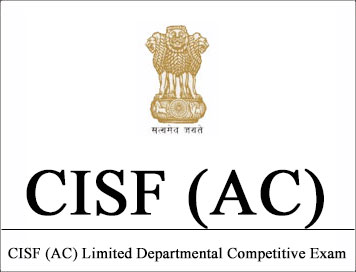 (Eligibility) UPSC: CISF (AC) Assistant Commandants Examination
ELIGIBILITY CONDITIONS :
(I) Nationality : No person who is not a citizen of India shall, except with the consent of the Central Government signified in writing be appointed or employed under these Rules.
Provided that nothing contained in these rules shall debar the appointment, enrolment or employment of a subject of Nepal or Bhutan under these Rules.
(II) Sex : Both Male and Female candidates are eligible for appointment to the post of Assistant Commandants.
(III) Age Limits :
(a) A candidate must have attained the age of 20 years and must not have attained the age of 25 years on 1st August, 2016, i.e. he/she must have been born not earlier than 2nd August, 1991 and not later than 1st August, 1996.
(b) The upper age limit prescribed above will be relaxable.
(i) upto a maximum of five years if a candidate belongs to a Scheduled Caste or a Scheduled Tribe.
(ii) upto a maximum of three years in the case of candidates belonging to Other Backward Classes who are eligible to avail of reservation applicable to such candidates.
(iii) upto a maximum of five years for Civilian Central Government Servants in accordance with the existing instructions of the Central Government. Ex-Servicemen will also be eligible for this relaxation. However the total relaxation claimed on account of Government Service will be limited to five years.
(iv) upto a maximum of five years if a candidate had ordinarily been domiciled in the State of Jammu & Kashmir during the period from 1st January, 1980 to the 31st day of December, 1989