(ADS) FREE IAS IPS Coaching for "Sabat Surat Sikhs" in Chandigarh
---
---
FREE IAS IPS Coaching for "Sabat Surat Sikhs" in Chandigarh
---
---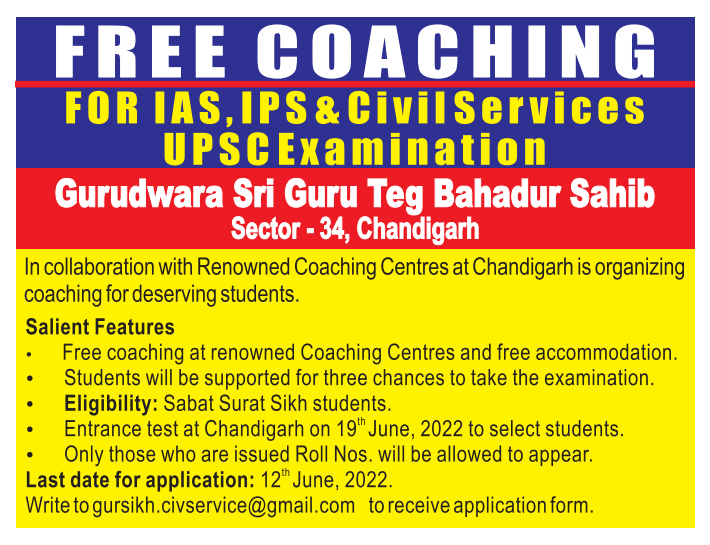 Sector - 34, Chandigarh In collaboration with Renowned Coaching Centres at Chandigarh is organizing coaching for deserving students. 
Salient Features 
• Free coaching at renowned Coaching Centres and free accommodation.
Students will be supported for three chances to take the examination.
Eligibility: Sabat Surat Sikh students. 
• Entrance test at Chandigarh on 19th June, 2022 to select students. 
• Only those who are issued Roll Nos. will be allowed to appear. 
Last date for application: 12th June, 2022. 
For More Detail : Write to gursikh.civservice@gmail.com to receive application form.