Current Affairs for IAS Exams - 13 January 2022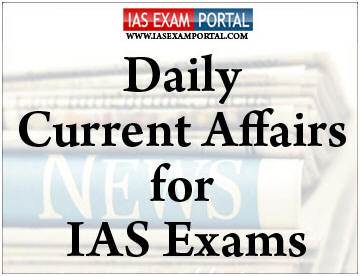 ---
Current Affairs for IAS Exams - 13 January 2022
::NATIONAL::
NEAT 3.0
Union Education Minister and Skill Development Minister launched NEAT 3.0, a single platform to provide the best-developed ed-tech solutions and courses to students of the country.
The minister also launched AICTE prescribed technical books in regional languages.
About:
NEAT will be bridging the digital divide, especially among the economically disadvantaged students and also in fulfilling the knowledge-based requirement of India and the world.
National Educational Alliance for Technology (NEAT) is an initiative to provide the use of best-developed technological solutions in the education sector to enhance the employability of the youth on a single platform for learners' convenience.
These solutions use artificial intelligence for a personalised and customised learning experience for better learning outcomes and skill development in the niche areas.
The minister informed that 58 global and Indian start-up ed-tech companies are onboard NEAT and are offering 100 courses and e-resources for bettering learning outcomes, developing employable skills and overcoming learning loss.
Indian Cyber Crime Coordination Centre
Recently, the Ministry of Home Affairs (MHA) released Basic and advanced manuals on Cyber Flygiene for Cyber Space - Dos and Don'ts, and a Quarterly Newsletter - 'CyberPravah' under I4C.
About:
It aims to create awareness of cyber crimes and cyber crime terminology etc.
I4C, under MHA, acts as an agency for coordinating at the Central level and to support States/UTs by providing a common framework in their fight against cybercrimes.
It brings together academia, industry, public and government in prevention, detection, investigation and prosecution of cybercrimes.
CLICK HERE FOR FULL CURRENT AFFAIRS (Only for Course Members)
::INTERNATIONAL::
Five nuclear nations pledged to prevent spread of nuclear weapons
Five global nuclear powers have pledged to prevent atomic weapons from spreading and to ensure a nuclear war is never fought, in a rare joint statement ahead of a review of a key nuclear treaty later this year.
The statement said that the United States, United Kingdom, Russia, China and France – who are the permanent members of the United Nations Security Council – consider it their primary responsibility to avoid war between the nuclear states and to reduce strategic risks, while aiming to work with all countries to create an atmosphere of security.
About:
The development came ahead of a five-yearly review conference (now postponed) for Treaty on the Non-Proliferation of NuclearWeapons (NPT).NPT came to force in 1970 to:
Prevent spread of nuclear weapons & weapons technology
Foster peaceful uses of nuclear energy,
Further goal of disarmament.
India, Pakistan, Israel and North Korea are not part of NPT.
Treaty Banning Nuclear Weapon Tests in Atmosphere, in Outer Space and UnderWater, also known as Partial Test Ban Treaty (PTBT). India has ratified it.
Comprehensive Nuclear-Test-Ban Treaty (CTBT) that bans all nuclear weapons test explosions. It was signed in 1996 but has yet to enter into force.
Treaty on the Prohibition of Nuclear Weapons (TPNW) includes a comprehensive set of prohibitions on participating in any nuclear weapon activities. India is not part of TPNW.
Dollar hits five-year high versus yen 
The U.S. dollar rose for a fifth straight day against the Japanese yen, hitting a five-year high as investors viewed the Omicron variant as not likely to derail the global economy or delay the Federal Reserve's expected rate hikes.
A rise in U.S. Treasury yields on expectations for a Fed rate hike this year have supported the greenback, with those foreseeing at least a 25-basis-point hike at the March meeting of the central bank's policy-setting committee topping 60%, the CME FedWatch Tool found.
The dollar index rose 0.06%, with the euro down 0.05% to $1.1288.
The Japanese yen weakened 0.65% versus the greenback at 116.08 per dollar, after the dollar reached a high of 116.34 against the yen, its highest level since Jan. 11, 2017.
CLICK HERE FOR FULL CURRENT AFFAIRS (Only for Course Members)
::ECONOMY::
RBI releases framework on offline digital payments
The Reserve Bank of India (RBI) released a framework for small value offline transactions in digital mode. 
Offline payments can be made using any channel or means such as cards, wallets or mobile devices, but they will be done in close proximity, or only in face-to-face mode, the framework prescribed.
Small value offline transactions
An offline payment refers to a transaction that does not require internet or telecom connectivity to be effective. Authorized Payment System Operators (PSOs) and Payment System Participants (PSPs) — banks, as well as non-banks — who wish to offer payments in offline mode, will have to comply with the requirements under the framework.
Offline transactions are expected to boost digital transactions in areas with poor or weak internet or telecom connectivity, especially in semi-urban and rural areas, said RBI.
A pilot trial was conducted to introduce offline payments by some institutions from September 2020 to July 2021. In October last year, the RBI announced that a framework would be introduced to make small value digital payments in offline mode across the country.
Limit for offline payment transactions
The upper limit for offline payment transactions will be Rs 200. The total limit for offline transactions on any payment instrument will be Rs 2,000 at any point in time. The framework states that the replenishment of the used limit will be allowed only in online mode with AFA.
The bank or non-bank issuer will send transaction alerts to the users as soon as the transaction details are received.
RBI also stated that the acquirer shall bear all liabilities arising out of technical or transaction security issues on the part of the Merchant.
Grievance redressal
Customers will have to take recourse to the Integrated Ombudsman Scheme of RBI, as applicable, for grievance redressal. The framework will come into force with immediate effect.
::SCIENCE AND TECHNOLOGY::
Institute of Mathematical Sciences
The Institute of Mathematical Sciences (IMSc), Chennai came into the 60th year of its existence on January 3 this year. 
About:
The Institute of Mathematical Sciences (IMSc) (sometimes also referred to as Matscience) is a research centre located in Chennai.
It is funded mainly by the Department of Atomic Energy.
IMSc is a national institute for fundamental research in frontier disciplines of the mathematical and physical sciences: theoretical computer science, mathematics, theoretical physics, and computational biology.
The institute operates the Kabru supercomputer.
CLICK HERE FOR FULL CURRENT AFFAIRS (Only for Course Members)