Current Affairs for IAS Exams - 14 July 2022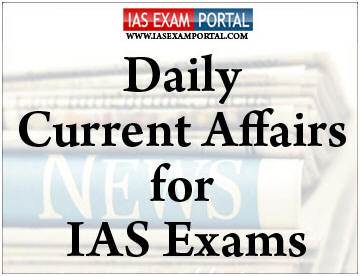 ---
Current Affairs for IAS Exams - 14 July 2022
::NATIONAL::
International Child Sexual Exploitation Database
India's Central Bureau of Investigation has joined the Interpol's International Child Sexual Exploitation (ICSE) initiative that will allow it to collaborate with investigators in other countries for detecting child sex abuse online and identifying abusers, victims, and crime scenes from audio-visual clips using specialised software.
About:
Interpol is the world's largest international police organisation with 195 member countries, and is headquartered in Lyon, France. 
Each member country hosts an Interpol National Central Bureau that connects their national law enforcement to it and in India, the CBI is that nodal agency.
What is the ICSE database that the CBI has joined?
The ICSE database uses video and image comparison to analyse Child Sex Exploitation Material (CSEM) and make connections between victims, abusers and places. As of July 2022, over 30,000 victims of child abuse and over 13,000 criminals have been identified by the Interpol using this database and software.
Using the image and video comparison software, the investigators attempt to identify locations of markers visible in a piece of media. This can be through the signage nearby, the kind of artwork, photos on a wall, etc. 
The detectives in all 68 countries of the grouping can further exchange information across the world.
CLICK HERE FOR FULL CURRENT AFFAIRS (Only for Course Members)
Banni grasslands
Gujarat forest department will restore 10,000 hectares of Banni grasslands in coming year, and everyyear in coming decade.
However, experts worry that the demand might be much higher than the administrative ability to supply fodder.Other reasons for the decline in land quality also include dams on rivers flowing to Banni, droughts and the rise in soil salinity.
About:
Banni Grassland is one of the Asia's largest and finest grassland lying in the Kutch district ofGujarat.
It hosts two ecosystems- Grassland and wetland, with 192 species of plants, 262 species of birdsseveral species of mammals, reptiles and amphibians.
In last few decades "GandoBaval" or crazy weed and long spells of drought are believed tohave wiped out 40 species of grass.
Banni has sensitive soil ecology.
CLICK HERE FOR FULL CURRENT AFFAIRS (Only for Course Members)
::INTERNATIONAL::
I2U2 Summit 
Prime Minister Narendra Modi will participate in the First I2U2 (India-Israel-UAE-USA) Leaders' Virtual Summit on July 14, 2022 along with his Israeli counterpart Yair Lapid, UAE President Mohammed bin Zayed Al Nahyan and the US President Joe Biden.
About:
The Leaders will discuss the possible joint projects within the framework of I2U2 as well as the other common areas of mutual interest to strengthen the economic partnership in trade and investment in the respective regions and beyond.
These projects can serve as a model for economic cooperation and offer opportunities for businessmen and workers.
The I2U2 Grouping was conceptualized during the meeting of the Foreign Ministers of the four countries held on 18th October last year. Each country also has Sherpa-level interactions regularly to discuss the possible areas of cooperation.
I2U2 is aimed to encourage joint investments in six mutually identified areas such as water, energy, transportation, space, health, and food security. 
CLICK HERE FOR FULL CURRENT AFFAIRS (Only for Course Members)
Antimicrobial Resistancebacterial pathogens
The WHO released the first-ever report on the pipeline of the vaccines currently developing to prevent infections by AntimicrobialResistance (AMR) bacterial pathogens.
About:
AMR occurs when bacteria, viruses, fungi, and parasites change over time and no longer respond to medicines makinginfections harder to treat and increasing the risk of disease spread, severe illness, and death.
Key findings: 
Vaccines are available against four priority bacterial pathogens: Pneumococcal disease (Streptococcus pneumonia), Hib(Haemophilus influenzae type b), Tuberculosis (mycobacterium tuberculosis), and Typhoid fever (Salmonella Typhi).
Current Bacillus Calmette-Guérin (BCG) vaccines against tuberculosis (TB) do not adequately protect against TB. The remainingthree vaccines are effective.
It calls for equitable and global access to existing vaccines, accelerate trials for AMR-related vaccine, especially among populations that need them most in limited-resource settings.
CLICK HERE FOR FULL CURRENT AFFAIRS (Only for Course Members)
::ECONOMY::
Inflation 
The impact of inflation on India's poor would be negligible as per a United Nations Development Programme report on 'Addressing the Cost of Living Crisis in Developing Countries', which also looked at the ripple effects of the Russia-Ukraine war such as energy and food market disruptions.
Government Initiatives curbing inflation effects:
India's 'well-tailored'programmes carried out over the past two years to support people and ensure they don't run the risk of slipping into poverty seemed to have made an impact.
The Centre has allocated more than 1,000 lakh tonnes of foodgrains from April 2020 till September this year, over and above the food security quota and had provided support of ₹1,500 to 20 crore women Jan
CLICK HERE FOR FULL CURRENT AFFAIRS (Only for Course Members)
::SCIENCE AND TECHNOLOGY::
Lavender Scare
NASA's James Webb Space Telescope, which will show the clearest-ever images of the universe, is set to bring about a change in the way we perceive space. However, the telescope's name has come under intense criticism from the LGBTQ community.
About:
The telescope has been named after James Webb, who ran the US space agency from 1961 to 1968, and allegedly had a role to play in the "Lavender Scare" at NASA.
The Lavender Scare was the marginalisation of LGBTQ employees working in the US government's offices during the 1950s and 1960s. It is often described as a "witch-hunt", where those suspected of being from the LGBTQ community were fired from their jobs.
One such case was of NASA's Clifford Norton, reported the Guardian. Norton was fired in 1963 for "immoral, indecent, and disgraceful conduct" after being interrogated for allegedly being a homosexual man.
The common perception at the time of those in the US administration, and in society at large, was that homosexuality and queerness were linked to a lack of morals or perversion.
CLICK HERE FOR FULL CURRENT AFFAIRS (Only for Course Members)