Current Affairs MCQ for UPSC Exams – 01 April 2017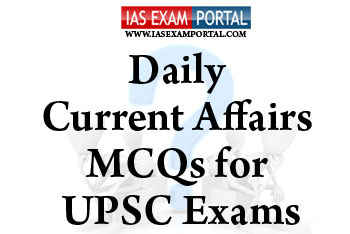 ---
Current Affairs MCQ for UPSC Exams – 01 April 2017
---
Q.1- Which of the following is correct regarding Right to Education act?
1. The Right to Education of persons with disabilities until 18 years of age has also been made a fundamental right.
2. It requires all private schools to reserve 25% of seats to children from poor families
A. 1 only
B. 2 only
C. Both
D. None
Q.2- Which of the following will reduce the fiscal deficit in short term?
A. Increasing the expenditure on Public welfare programmes
B. Waving of the loans of farmers
C. Increasing the expenditure on ports and infrastructure building
D. More use of JAM trinity for subsidy distribution
Q.3- Antibodies are
A. Proteins
B. Glycoproteins
C. Carbohydrates
D. Nucleic Acid