Current Affairs MCQ for UPSC Exams - 11 January 2018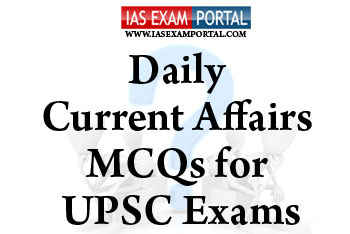 Current Affairs MCQ for UPSC Exams - 11 January 2018
Ques.1)- Which of the following is correct regarding retail sector in India?
a) Organised retail in India is nearly one-third of the total market
b) India also allows 100% FDI in cash-and-carry, or wholesale, ventures.
1. a only
2. b only
3. both
4. none
Ques.2)- Which one of the following is the national aquatic animal of India?
(a) Saltwater crocodile
(b) Olive ridley turtle
(c) Gangetic dolphin
(d) Gharial
Ques.3)- Which of the following is not part of World Bank?
A. International Bank for Reconstruction and Development (IBRD),
B. International Development Association (IDA)
C. International Finance Corporation (IFC)
D. All are part of world bank
Answer:
1 (2), 2 (C), 3 (C)