Current Affairs MCQ for UPSC Exams – 11 September 2017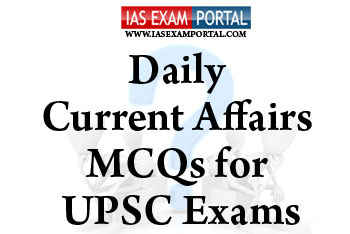 ---
Current Affairs MCQ for UPSC Exams – 11 September 2017
---
Ques 1) Which of the following statements regarding CRISPR/Cas9correct?
a) key step in editing an organism's genome is selective targeting of a specific sequence of DNA
b) Two biological macromolecules, the Cas9protein and guide RNA, interact to form a complex that can identify target sequences with high selectivity.
1) a only
2) b only
3) both a and b
4) neither a nor b
Ques 2) Bonda tribe are found in
1) Andhra Pradesh
2) Odisha
3) Chattisgarh
4) Jammu and Kashmir
a) 1,4
b) 3,4
c) 2,4
d) 1,2,3
Ques 3) Xafecopy recently seen in news is related to?
a) Malware
b) Gene editing
c) Cancer drug
d) None of the above
Answer:
1 (3), 2 (d), 3 (a)