Current Affairs MCQ for UPSC Exams – 18 April 2017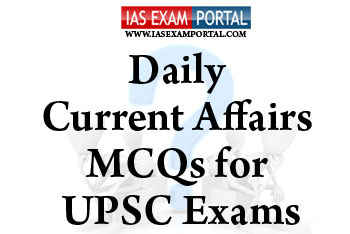 ---
Current Affairs MCQ for UPSC Exams – 18 April 2017
---
Q1 - Which of the following is correct regarding financial stability and development council?
1. This body was created to prevent global economic meltdown in future
2. RBI Governor is chairperson of the council
A. 1 only
B. 2 only
C. Both
D. None
Q2 - Tianzhou-1 has been in news recently, which of the following is correct about it?
A. It is a long range missile developed by North Korea
B. It is a ultra-sonar submarine developed by Japan
C. It is china's first cargo spacecraft
D. None of the above
Q3 - Consider the following statements and mark the correct option.
1. Both WPI and CPI are calculted by Central Statistics office
2. Both are published on the monthly basis
A. 1 only
B. 2 only
C. Both
D. None