Current Affairs MCQ for UPSC Exams – 5 December 2017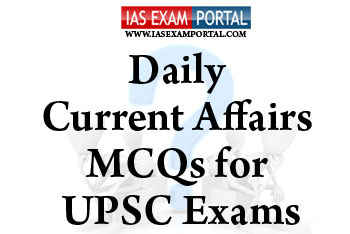 Current Affairs MCQ for UPSC Exams – 5 December 2017
Ques.1)- Which state govt recently brought a bill under which death penalty would be given to ghose convicted of raping girls of 12 years or less?
A. Karnataka
B. Andhra pradesh
C. Uttar pradesh
D. Madhya pradesh
Ques.2- Red corridor is related to?
A) India China trade
B) Route between middle East and Europe
C) Naxalite-Maoist insurgency areas
D) None of the above
Ques.3)- Which of the following country has recently quit commonwealth of Nations?
A. Bangladesh
B. Sri Lanka
C. Iran
D. Maldives
Answer:

1 (d), 2 (c), 3 (d)