Current Affairs MCQ for UPSC Exams – 6 December 2017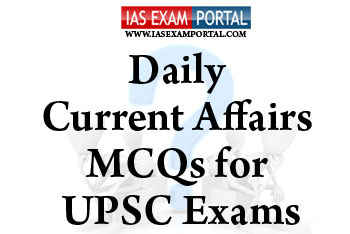 Current Affairs MCQ for UPSC Exams – 6 December 2017
Ques.1)- Which of the following matters does not come within the jurisdiction of National Green tribunal (NGT)?
1. biodiversity
2. Carbon emission
3. forests
4. water pollution
Ques.2)- consider the following statements about Gulf cooperation council (GCC)
1. Iraq is not the member of GCC
2.all current member states of GCC are monarchies
Which of the above statements is/are true
1.only 1
2.only 2
3.both 1 & 2
4.neither 1 nor 2
Ques.3)- Global Education Monitoring Report 2017-18is published by which of the following?
A. World Bank
B. UNESCO
C. Organisation for Economic Cooperation and Development
D. United Nations Educational Scientific and Cultural Organisation

Answer:

1 (3), 2 (2), 3 (D)