Current Affairs MCQ for UPSC Exams – 9 June 2017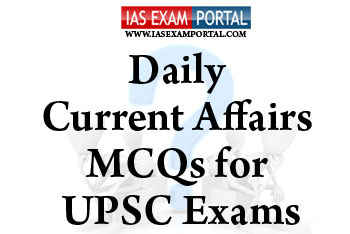 ---
Current Affairs MCQ for UPSC Exams – 9 June 2017
---
Ques- With reference to the use of nano-technology in health sector, which of the following statements is/are correct?
1. Targeted drug delivery is made possible by nanotechnology.
2. Nanotechnology can largely contribute to gene therapy.
Select the correct answer using the code given below.

(a) 1 only
(b) 2 only
(c) Both 1 and 2
(d) Neither 1 nor 2


Ques- Which of the following is part of Indradhanush plan to revamp banks?
1. It is applicable to both public and private sector to make them compatible to Basel III norms
2. An Independent authority Bank Board Bureau would be made under this plan
A. 1 only
B. 2 only
C. Both
D. None


Ques- Which of the following statements are correct regarding western ghats?
1. It runs across four states
2. Due to steep slope, western ghats are useful site for Hydroelectricity
3. Lion-tailed Macaque is endemic to western ghats only

A. 1, 2
B. 1, 3
C. 2, 3
D. All