(Article) How should one start UPSC, IAS preparation from scratch?
---
How should one start IAS Exam preparation from scratch ?
---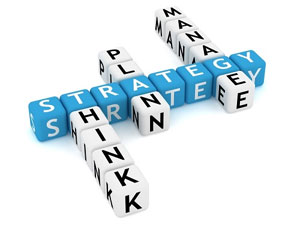 Before discussing the strategy for civil services examination, Lets first look at the syllabus and what is the respective weightage of different papers.
Civil services exam is conducted in three phases :
i. Preliminary test
ii. Mains Exam
iii Interview.
Candidates are required to clear each stage in order to appear for next stage.
The civil services preliminary examination has two papers in General Studies.
The syllabus for General Studies Paper-I comprises seven sections like History of India and Indian National Movement; Indian and World Geography, Indian Polity and Governance, Economic and Social Development, General issues on Environmental Ecology, Bio-diversity and Climate Change , & General Science.
IAS Preliminary (CSAT) Examination Syllabus by UPSC
Prelims Paper 2 consists of questions related to aptitude e.g. Reading Comprehension, Data Interpretation, Logical Reasoning and Mathematical operations etc. Prelims paper 2 has been made qualifying only from 2015. Candidates only need to score at least one third of marks in this paper.
Mains Exam syllabus has Two language paper, One essay paper , four G.S. papers along with two papers on your optional. Mains has few topics similar to prelims but many new topics as well. Complete syllabus of GS Mains
Mains Exam syllabus has nine papers in total. Two language papers(one regional and one english), one essay paper of 275 marks and four G.S. papers of 250 marks along with two papers on optional subject containing 250 marks each. Language papers are only qualifying in nature but they need to be cleared, in order to get other answersheets of mains exam checked.
Modern History, Some portions of Geography, Economy and Polity etc. from prelims syllabus along with some added topics like Ethics, Security issues etc are also part of mains syllabus.
In order to make the exam more suitable for current times, upsc has made some changes in last few years. Given below are the changes and their effect for candidates-
1. Rearrangement of G.S. papers in Mains- G.S. papers in mains have been rearranged and converted into four papers from earlier two. New syllabus is more broader than previous. It requires study of various new topics like Society, Governance, Comparison of Indian constitution with other countries etc. All these papers have put more focus on current topics. There is one dedicated paper on ethics, attitude and behaviour. Preparing for this paper is very tricky, as this paper is new to everyone including those who are part of this process for many years.
2. Scrapping one optional paper and Interview- Optional Subjects are reduced to one from two earlier. Marks percentage of optionals from total mains and interview marks has decreased from around 50% to 25%. It needs candidates to change the earlier strategy of more focus on optionals. Now interview marks percentage has also been increased with decreasing final score in mains exam, interview performance has become more relevant.
Weightage of different papers in Mains
Each of the general studies paper carry 250 marks and in total they make 1000 marks. Thus it is obvious that weightage of General Studies has increased a lot in Civil Service Exam. General studies now constitute close to 57% of weightage in the mains examination, earlier it used to be 30% of the mains paper, it becomes necessary to have a sound strategy for General Studies paper.
UPSC mentions that nature and standard of questions in Civil Service Examination General Studies papers i.e. Paper II to Paper V, will be such that a well-educated person will be able to answer them without any specialized study. So topics related to national importance and social relevance become extremely important. Similarly important international events related to economy, polity or international relations are also extremely important.
G.S. Paper I, Civil Services Main Exam includes World History, geography, Indian History and Culture.
G.S.Paper II tests candidates knowledge in Governance, Constitution, Polity, Social Justice and International relations etc.
G.S.Paper III tests knowledge of topics like Technology, Economic Development, Bio-diversity, Environment, Security and Disaster Management etc.
G.S.Paper IV tests candidates on topics like Ethics, Integrity and Aptitude and case studies related to them, it was introduced for the first time in UPSC in 2013.
After knowing the syllabus we can check what strategy can work in upsc.
GS (Prelims & Mains) Resource list in English :
GS (Prelims & Mains) Resource list in Hindi :
As you have seen upsc-cse exam has long syllabus, it needs time to study thoroughly every section. Preparation should be started around a year before the exam (although it vary individual to individual).
One should start with the basics and for this NCERT books are very useful. It should be followed by in depth study of relevant topics from graduation level text books in relevant subjects and topics.
Questions are generally based on basic concepts and their application. Candidate should try to focus on understanding the concepts. Special attention should be provided to topics which are currently in news.
Road Map For IAS Preliminary (CSAT) Exam by UPSC
Few basic things which should be kept in mind while preparing for exam
1. Candidates should necessarily check what are the type of questions upsc is asking , that will provide guide how to prepare ?
2. Candidates should prepare sections from where more question are coming like Environment and ecology, Modern History, Polity etc, with added care.
3. As more and more questions are coming from current news, proper study of newspaper is a must. Try to read all relevant news from newspapers (preferably The Hindu) and maintain a proper data of all the news. It will help you at the time of revision.
If proper strategy is followed along with hard work, exam can be cracked with good marks.
Importance of Newspapers
Newspaper is an important part for the preparation of civil services exam(CSE). Newspaper can be useful in two ways during CSE.
First, it will provide the data which is useful in prelims and mains.
Secondly, it is also helpful in forming reasoned opinion which will help in ESSAY as well as questions in mains exam. Reading newspaper daily is a habit but reading it for the preparation point of view is an art.
Having established the importance of newspapers, few logical question follow after that like which newspaper to follow and what to read in the newspaper.
The Hindu is most prescribed newspaper for civil service aspirants. Depending on time and optional paper one more newspaper can be followed like Indian express, Economic times etc.
In order to best judge what to read in the newspaper look at last few years question papers and check what are the kind of questions asked in the exam. There is no absolute rule about what to read in newspapers but issues like mentioned below necessarily be followed properly
1. Government policies, administrative reforms etc.
2. Various bills
3. Election related items
4. International issues related to or important for India, Bilateral visits of prime ministers and presidents, Treaties signed, Imp. news of IMF/ WORLD BANK etc. , Major issues like Ukraine crisis etc.
5. News related to economy in Government, SEBI, RBI, Planning Commission etc. And various important numbers like IIP, GDP,CPI etc.
Page wise necessarily read News in Front page, Economy page, International affairs page, Science and technology page and Editorials page. Try to avoid political news, micro news and Political parties internal news.
After finishing the newspaper try to make note of important news and points on the newspaper for further reading. If read properly newspaper can help candidate push towards it's goal of clearing the exam.
Consistency in studies is basic requirement for success in UPSC. Remember small steps daily makes a huge difference. Try to design a proper strategy for exam, based on your strength and weaknesses. Strategy should include covering full syllabus and multiple revision as well.
Try to develop a timeline for entire syllabus, meaning you should design how much time you would take for particular topic. That will help you in judging yourself, that how far behind you are in your plan.
As mentioned in UPSC notification "The questions are likely to test the candidate's basic understanding of all relevant issues, and ability to analyze, and take a view on conflicting socio- economic goals, objectives and demands. The candidates must give relevant, meaningful and succinct answers." So question will test basic understanding only and not deep knowledge. But in order to test all relevant issue they might ask questions which are multi-dimensional. Try to finish every topic from one good source multiple times, rather than reading multiple sources and not finding the time for revision.