Goa Public Service Commission (Goa PSC)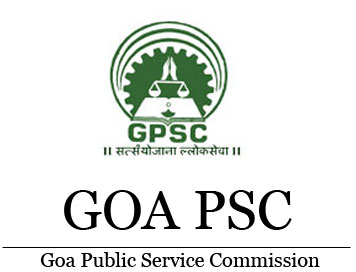 Goa Public Service Commission
The Goa Public Service Commission is a body created by the Constitution of India. The Commission advises the Government on all matters relating to State Civil Services referred to it under Article 320 (3) of the Constitution.

The requisitions from the Government are received in the form of proposals indicating number of vacancies in a particular post in a department or cadre and the mode of filling up the vacancies. The mode of filling up the posts is either by direct recruitment inviting applications from the open market or by way of promotion from lower grades which are called feeder grades. The recruitment is strictly governed and guided by Recruitment Rules framed by the Government under Article 309 of the Constitution under the advice from the Commission. In case of direct recruitment the Commission publishes advertisement, notifies the number of vacancies with requirements of essential qualifications and experience as per the Recruitment Rules.
Important Links:
Contact Details:
GOA PUBLIC SERVICE COMMISSION
EDC HOUSE, BLOCK -C, 1st FLOOR,
DADA VAIDYA ROAD
PANAJI GOA - 403 001.
TELEPHONE Secretary : 0832 - 2421672 (O)
Website:http://www.goapsc.gov.in
Courtesy: goapsc.gov.in