UPSC: IES/ISS Examination - About Exam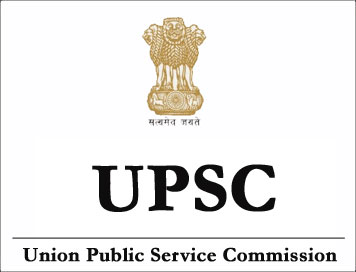 Indian Economic Service / Indian Statistical Service (Overview)
ABOUT EXAM
The Indian Economic Service (IES) was constituted in 1961 with the objective of having an organized Group 'A' Service consisting of a specialized cadre of officers, trained in economic analysis, policy formulation and its implementation. The role of the IES can be broadly categorized in terms economic advice, economic administration, implementation of development programmes, besides dealing with other areas such as economic reforms, regulation, price fixation, and monitoring and evaluation. Constitution of the service was essentially to build capacity within the Government for rendering economic advice on issues of development policy and for playing an active role in economic administration. The launching of economic reforms in 1991 and the proliferation of the regulatory role of the government has led to increase in the need for such advice. The IES officers provide requisite inputs in all sectors of economic activity.
(A) Tentative Schedule:
(i) Notification of Examination : June
(ii) Conduct of Examination : November
(C) Age - limits:
21-30 years on 1st January of the year of Examination
Certain categories of persons as specified in the notice are eligible for age relaxation.
(D) Educational Qualification
For Indian Economic Service : Post Graduate Degree from a recognised university in Economics/Applied Economics/Business Economics/Econometrics.
For Indian Statistical Service : Post Grade Degree from an Indian university in Statistics/Applied Statistics/Mathematical Statistics.
Candidates appearing in qualifying degree exams are also eligible provisionally subject to producing proof of passing along with Detailed Application Form.
(E) Scheme of Examination
Part-I : Candidates are required to appear in the following papers of conventional type papers.
(i) For Indian Economic Service
(a) General English
100 Marks
(b) General Studies
100 Marks
(c) General Economics-I
200 Marks
(d) General Economics-II
200 Marks
(e) General Economics-III
200 Marks
(f) General Economics
200 Marks
(ii) For Indian Statistical Service
(a) General English
100 Marks
(b) General Studies
100 Marks
(c) Statistics-I
200 Marks
(d) Statistics-II
200 Marks
(e) Statistics-III
200 Marks
(f) Statistics-IV
200 Marks
| | |
| --- | --- |
| Part II : Interview for Personality Test | 200 Marks |
NOTE : FOR FURTHER DETAILS, PLEASE REFER TO THE COMMISSION'S NOTICE FOR THE EXAMINATION WHEN IT IS PUBLISHED IN THE EMPLOYMENT NEWS AND SOME OF THE DAILY NEWSPAPERS.
Important Links: