Meet UPSC Toppers: Saikanth V, Ira Singhal, Saketa M, P Satish Reddy, C Vanmathi
---
Meet UPSC Toppers: Saikanth V, Ira Singhal, Saketa M, P Satish Reddy, C Vanmathi
---
Ira Singhal, Rank: 1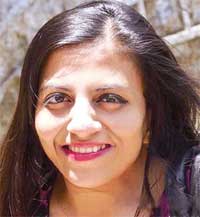 Union Public Service Commission exam topper Ira Singhal is just 4.5 feet and is differently-abled. But, there has never been a limit to her determination and tenacity. Singhal suffers from a disability with her spinal cord that doesn't allow her to twist her arms. In her first attempt in 2010, the 31 year-old secured 813th rank and had failed to get a posting. She fought and won her case against the establishment in the CAT and was finally given a posting in December 2014.
In her fifth attempt, she topped the exam in general category despite being physically challenged.
Presently, she is a serving officer in Indian Revenue Service and is posted as Assistant Commissioner (Customs) in the city for the last six months. "I wanted to be an IAS officer. I want to do something for the benefit of physically-handicapped people," she said.
Surprised over the result, "I want people to understand all are equal. I want to ensure people don't face problems that I have faced in life. I want to ensure a free and fair system for the disabled," she told Express.
Born as the only child to Anita and Rajendra Singhal, Ira is a native of Meerut. After completing her 12th from Army Public School, Dhaula Kaun, Ira did her BE and completed her MBA from DU. She has also worked as Customer Development Manager in Cadbury in 2008-2010.
Saikanth V, Rank:18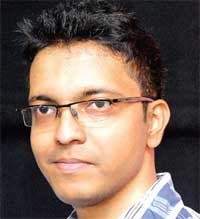 Cracking UPSC was not so difficult for this 26-year-old software engineer. CM Saikanth Varma, an alumnus of IIT-Madras, is an ex-employee of Google and Amazon, and secured 18th rank in his very first attempt. "Sometimes I would study for eight hours a day, sometimes it was two to four hours. Some days, I didn't study at all," he said. Saikanth quit his job in Google and joined a coaching centre in the city to prepare for the prelims.
But he said, he never kept himself locked in his study room while preparing. "I am a big movie buff. I didn't stop watching movies even after I started my preparation. In fact I watched more movies during this period whenever I felt tired of studying," he said with a laugh.
Explaining his initial plan of preparation, Varma said, he chose maths as his optional subject, for which he joined a coaching institute in Hyderabad. Being a mathematics student, it helped him to do better in optional subject. However, he believes that no subject is easy or difficult.
Saketa M, Rank: 14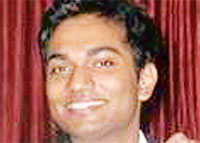 An urge to proactively work for citizens instead of fighting for them post incidence of injustice is predominantly what inspired Saketa Musinipally to give his best shot at the Union Public Service Commission exams while continuing as a lawyer. Son of retired IPS officer M Ratan, presently a State Information Commissioner, and retired IAS officer Chaya Ratan, Saketa secured 14th rank in the UPSC civil services results announced Saturday.

A law graduate of 2011 from National Law School of India University in Bengaluru, 26-year-old Saketa has been working with Luthra and Luthra Law Offices in New Delhi since February. He has worked with Jyoti Sagar Associates for nearly three years. He had taken an 11-month break from work to appear for UPSC. "IFS was always on my mind. It requires a lot of hardwork and a lot of luck. I wanted to have a career to fall back on before attempting UPSC," Saketa told Express from New Delhi.

He cracked the exam in the first attempt and without taking any coaching lessons. "In the interview, a question asking me how I would litigate climate change issues as a district collector was something my mother had asked me three days before. As civil servants, sharing their experience with me helped me a lot in dealing with situation based questions," he said.
P Satish Reddy, Rank: 97



Warangal: Pingile Satish Reddy, who secured the 97th rank hoped that he may get into the IAS. "If I am unable to get the IAS, I will pursue a career in IRS rather than IPS," said Satish Reddy. Satish, who was part of the students JAC at NIT-W during the agitation for Telanagana, finished his B Tech in 2012 and cracked the Civils in his second attempt. "Though I expected a good rank, I never thought I could achieve a decent one," said Satish.
C Vanmathi, Rank: 152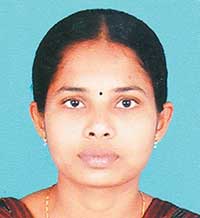 Until two years ago, C Vanmathi was content herding cows after returning home from college in her hometown Sathyamangalam in Erode district. That she can now look forward to being an IAS officer, after having cleared the UPSC finals, is testimony to the ground she has covered. The 26-year-old assistant manager of the Indian Overseas Bank branch in Nambiyur, Erode, told Express that she has finally managed to realise her dream.
Courtesy: Indian Express