(Job) Odisha Public Serivice Commission (OPSC) : Assistant Agriculture Officer in Class II Recruitment 2022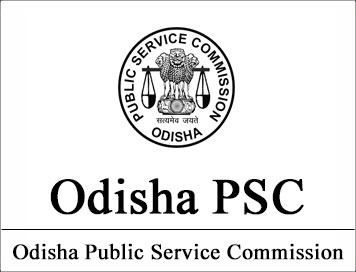 (Job) Odisha Public Serivice Commission (OPSC) : Assistant Agriculture Officer in Class II Recruitment 2022
Online applications are invited from the prospective candidates through the pro forma application to be made available on the Website of the Commission (http://opsc.gov.in). The link for registration/re-registration and payment of examination fee shall be available from 28.01.2022 to 28.02.2022. (Note: 07.03.2022 is the last date for submission of Registered Online Application) for recruitment to 123 (One Hundred Twenty Three) posts of Assistant Agriculture Officer in Class-II of Group-B of Odisha Agriculture and Food Production Service (Method of Recruitment and Condition of Service) Rules, 2018 and Odisha Agriculture and Food Production Service (Method of Recruitment and Conditions of Service) Amendment Rules, 2020, under Department of Agriculture & Farmer's Empowerment, in the pre-revised scale of pay of Rs. 9,300-34,800/- with Grade pay of Rs.4600/- (PB-2) or Level 10 of the Pay Matrix Revised, as per ORSP Rules, 2017, with usual Dearness and other Allowances as may be sanctioned by the Government of Odisha from time to time. The posts are permanent and likely to continue.
Post Details:
As per requisition filed by the Agriculture & Farmer's Empowerment Department of Government of Odisha, the vacancy position are given below:
SI. No

Category

No of Vacancies

1

2

3

1

UR

62 (21-W)

2

SEBC

14 (05-W)

3

SC

20 (07-W)

4

ST

27 (09-W)

Total

123 (42-W)
Age:
A candidate must have attained the age of 21(twenty one) years and must not be above the age of 38(thirty eight) years as on the 1st day of January 2021 I,e. he/she must have been not earlier than 2nd January 1983 and not later than 1st January 2000.
Education Qualification:
A candidate must possess a Bechelore of Science Degree in Agriculture/Horticulture from any of the recognized University or Institutions.
Examination Fee:
A candidate is required to pay a non-refundable and non-adjustable fee of Rs.500/- (Repees five hundred) only. Candidate belonging to Scheduled Caste/Scheduled Tribe of Odisha only and Person with Disabilities (whose permanent disability is 40% and more) are exempted from payment of this fee.
Method of Selection:
(a) The selection of candidates for recruitment to the posts of Assistant Agriculture Officer shall be made on the basis of Written Test and Interview. 
(b)The detail syllabus for the examination (Two papers) is at Annexure-I. 
(c) i. Written Test: - It shall consist of two papers of objective types (Multiple Choice Questions) and each paper shall be of two hours duration carrying 100 marks each 
ii. There shall be negative marking for wrong answers with a deduction of 0.25 marks for every wrong answer. 
iii. Interview shall consist of 25 (twenty five) marks. 
(d) The Commission shall short-list the candidates to be called for interview to a reasonable number taking into consideration the marks secured in the written test. 
(e) The Commission shall prepare a list of successful candidates in order of merit on the basis of written test and interview, which shall be equal to the number category wise vacancies advertised.
How to Apply:
(a) Candidates must go through the details of this Advertisement available in the Website of OPSC before filling up online application form. 
(b) Candidates must apply online through the concerned Website of the OPSC http://opsc.gov.in. Applications received through any other mode would not be accepted and summarily rejected. 
(c) Before filling up the online application form, the candidates must go through detailed instructions available at OPSC portal. 
(d) The online application form is automated and system driven & will guide the candidate seamlessly in filling the application. The requisite options shall be enabled and information shall be asked as per data furnished by the candidate. Before filling up the information, ensure that accurate information is fed, for edit option is limited & on confirmation there is no scope for further edit, even if wrongful entry has been made while filling up online application. 
(e) Candidates are requested to upload the scanned image of latest passport size photograph along with scanned image of his/her full signature and scanned image of Left-hand Thumb Impression (LTI) in the online application form. Uploaded photograph, Specimen (full) signature and LTI must be clearly identifiable / visible, otherwise the application of the candidate is liable to be rejected by the Commission and no representation from the candidate will be entertained. 
(f) Candidates should keep at least two copies of latest passport size photograph which is uploaded to the online application form for future use. 
(g) On successful submission of the online Registration, a unique "Permanent Public Service Account Number (PPSAN)" will be assigned to the applicant. Candidates are required to take a printout of the finally submitted online Registration/Re registration and finally submitted Online Application forms and put his/her signature under the declaration for submission to OPSC along with copies of requisite certificate & documents as and when asked. 
(h) The candidates are advised to submit the Online Application Form well in advance without waiting for the closing date to avoid the last hour rush. 
(i) Certificate of Admission to the written examination to the eligible candidates will be uploaded in the Website of the OPSC prior to the date of written examination, which will be published in the Website of the Commission and widely circulated Newspapers. The candidates are required to download their Admission Certificate from the Website of the Commission and produce the same at the Examination centre for admission to the written examination. No separate correspondence will be made on this score. 
(j) "Intimation letters" to candidates for document verification & interview and "Attestation form" & "Bio-data form" shall be uploaded in the website of OPSC prior to the date of Document Verification/Interview. 
(k) Any complaint on the conduct of examination must be sent to the Grievance Wing of the Commission by e-Mail (opsc@nic.in) within 03 (Three) days of completion of the examination.
Important Dates:
(A) ONLINE REGISTRATION/RE-REGISTRATION AND ONLINE PAYMENT OF EXAMINATION FEES SHALL BE AVAILABLE IN THE WEBSITE FROM 28.01.2022 TO TILL 28.02.2022(11:59 P.M). 
(B) SUBMISSION OF ONLINE REGISTERED APPLCATIONS CAN BE DONE IN THE WEBSITE FROM 28.01.2022 TO TILL 07.03.2022 (11,59 P.M).
Courtesy:OPSC