(Jobs) UPSC : Recruitment of Various Posts in Various Department | Advt.No. 51/2014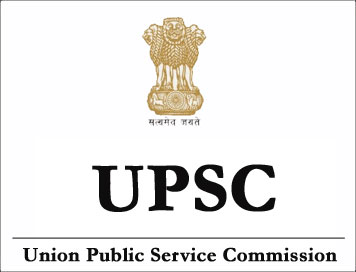 Union Public Service Commission
Advt.No. 51/2014
Vacancy No. 14015101611
---
Four Engineer & Ship Surveyor cum Deputy Director General (Technical) in Directorate General of Shipping, Ministry of Shipping.
Educational : Certificate of competency of marine Engineer Officer Class-I (Steam and Motor or Combined Steam and Motor) as specified in section 78 of the Merchant Shipping Act-1958 (44 of 1958) or equivalent as specified in section 86 of the said Act. B.
Experience : Five year's service at sea of which one year service as Chief Engineer or Second Engineer. NOTE: Certificate of competency is required to be valid as on closing date for submission of online application.
Desirable : One year experience in survey and inspection of merchant ship and one year experience in survey inspection and examination of merchant ship.
Duties : Work in connection with Survey and Inspection of Machinery boiler and other mechanized equipments, testing of materials used in ships, construction, repairs and inspection, examination of Engineers & Engine Driver, performance of other statutory duties under M.S Act, 1958 and Indian Steam Vessels Act, 1917
Application Fee:
Candidates are required to pay a fee of Rs. 25/- (Rupees Twenty five) only either by remitting the money in any branch of the SBI by cash or by using net banking facility of the SBI or by using visa/master credit/debit card.

No fee for SC/ST/PH/Women candidates of any community. No "fee exemption" is available to OBC male candidates and they are required to pay the full prescribed fee.

Applications without the prescribed fee would not be considered and summarily rejected. No representation against such rejection would be entertained.

Fee once paid shall not be refunded under any circumstance nor can the fee be held in reserve for any other examination or selection.
How To Apply :
Candidates must apply online through the website http://www.upsconline.nic.in. Applications received through any other mode would not be accepted and summarily rejected.

If the applicant is claiming any experience, then he/she has to personally upload his/her experience certificate in a single pdf file in such a way that the size file does not exceed 2 MB and is legible when a printout taken. For that the applicant may scan the experience certificate in 200 dpi grey scale.

Candidates who wish to apply for more than one post should apply separately for each post and pay the fee for each post in the prescribed manner.

After submitting the Online Recruitment Application (ORA), the candidates are required to take out a printout of the finally submitted Online Recruitment Application.

Candidates are not required to submit to the Commission either by post or by hand the printouts of their online applications or any other document. They will be required to bring along with them the printouts of their online applications and the documents mentioned in para 7 below if called for interview.

The applicants are advised to submit only single Online Recruitment Application for each post; however, if somehow, if he/she submits multiple Online Recruitment Applications for one post, then he/she must ensure that Online Recruitment Application with the higher "Application Number" is complete in all respects including fee. The applicants, who submit multiple Online Recruitment Applications, should note that only the Online Recruitment Application with higher "Application Number" shall be entertained by the Commission and fee paid against one "Application Number" shall not be adjusted against any other "Application Number".

The candidates are advised to submit the Online Recruitment Application well in advance without waiting for the closing date.
Important Dates :
Closing Date For Submission Of Online Recruitment Application (Ora) Through Ora Website Is 23:59 Hrs On 11.03.2014

The Last Date For Printing Of Completely Submitted Online Application Is Upto 23 :59 Hrs On 12.03.2014
Courtesy : Union Public Service Commission