(Success Story) Asha Antony IAS Topper (Rank-156) for Civil Services Examinations 2011
My name is Asha Antony. I cleared the Civil Services Examination 2011 with 156th rank. My optional subjects were History and English Literature. I am a postgraduate in English Literature from Mahatma Gandhi University, Kottayam, Kerala for which i secured the first rank. I also had the third rank for B.A. English Literature. I live in Kochi, Kerala. This is my third attempt.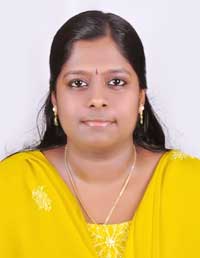 I started my preparations for civil services in 2008. I got guidance for the preliminary examinations from an academy in Thiruvananthapuram. I also took individual coaching from Mr. Jaykar Kamath of Kochi who gives coaching for competitive examinations. He told me about upscportal and I have been a regular visitor to the site since 2009. Since 2010, I have been preparing for the examination by myself at home. The site was a great blessing to me. The constant motivation from the team of upscportal and reading the stories of past and present aspirants made me feel that I was not alone. This is the most useful site related to competitive examinations. I got study material for all three stages of the examination. Getting the links to the NCERT Books PDF was aIso highly useful as earlier I had to spend much time enquiring about the same from school students. I ordered and bought books for preliminary and mains examinations from upscportal. The compilation of articles in The Hindu and the different magazines greatly helped me during the mains examinations. I used the magazine published by the site for ready reference. The weekly and monthly summaries of current affairs are a huge help to the aspirants as it saves a lot of time. Also the books which were ordered were sent quite promptly. I got a call from the office of upscportal after I ordered books for the mains examination enquiring whether I got them on time and wishing me the best. I also got an idea about about how to prepare for the interview and information about the service from this website. My interview preparation was almost completely guided by the upscportal.
I'm highly indebted to the team at upscportal for my success in the examination. Thank you so much for your guidance and support.
Your's faithfully,
Asha Antony
Optional Subjects: HISTORY, LIT.OF ENGL.LANG
CSE RANK - 156
MEET MORE UPSCPORTAL TOPPERS 2011-12