Current Affairs MCQ for UPSC Exams – 26 October 2016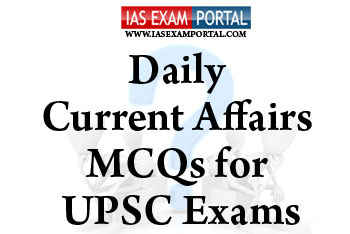 ---
Current Affairs MCQ for UPSC Exams – 26 October 2016
---
Q.1- Which of the following is correct regarding UNICEF?
1. It provides developmental assistance to children and mothers in all the countries.
2. It is one of the members of United Nations development group.
A. 1 only
B. 2 only
C. Both
D. None
Q.2- Who among the following is not a part of selection committee for CBI Chief?
A. Leader of apposition
B. Home minister
C. Chief Justice of India
D. Prime minister
Q.3- Global gender gap report is published by which of the following?
A. World economic forum
B. United Nations
C. World Bank
D. OECD