(News) UPSC want to relinquish itself from SCRA examination for railways
---
UPSC want to relinquish itself from SCRA examination for railways
---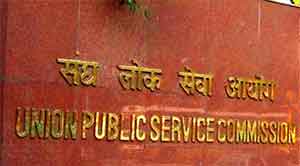 The Union Public Service Commission (UPSC) has told the Railway Ministry that it is not inclined to hold the Special Class Railway Apprentice Examination (SCRA) and told it to justify holding the exam.
"The Commission may not be inclined to continue with the examination unless full and proper justification is forthcoming from the Railway Ministry for such continuance," UPSC Secretary Ashim Khurana said in a letter to Railway Board Member (Staff) Pradeep Kumar.
"Yes, UPSC has raised the SCRA issue and written to us seeking our response. We are examining the issue and will communicate our views to the Commission shortly," Kumar said.
Started in 1927, the SCRA, one of the oldest programmes in India, involves selection of about 30 candidates by the UPSC to the undergraduate programme in Mechanical Engineering at the Indian Railways Institute of Mechanical and Electrical Engineering, Jamalpur.
However, UPSC is now finding the process of separate examination for a handful of candidates as "disproportionate effort" as the Commission is also conducting annual engineering services examination for selection to Indian Railway Services in Mechanical Engineering (IRSME).
Earlier, Additional secretary in the UPSC had also written to Kumar drawing his attention to the need for abolishing the SCRA examination in May.
"I would like to draw your attention once again to the disproportionate effort involved in the conduct of the SCRA Examination by the UPSC, given the small number of vacancies identified and filled up. It is also a fact that the Commission conducts the annual engineering services examination (ESE) for selection to five services belonging to Railway Ministry including the IRSME," Khurana had written last month.
Courtesy: IBN Live