Famous Theatre Personalities Of India: Art & Culture for UPSC Exams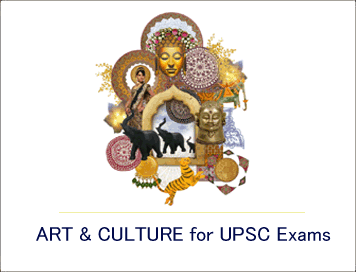 Famous Theatre Personalities Of India: Art & Culture for UPSC Exams
Alyque Padamsee:
Alyque Padamsee, known as the 'Communi- cations Guru of India' has immensely contrib- uted to the advertising industry and the world of  theatre. As theatre director he staged as many as  63 plays in 50 years, with several of them becoming box office hits.  He has also produced plays like 'Evita, Tuqlaq, and Jesus Christ  Super Star'.
Ferozkhan is another accomplished playwright who has to his credit several outstanding plays like 'Tumhari, Amrita, Saalgirah, Mahatma Vs Gandhi and Salesman Ramlal.'
Girish Karnad:
Girish Karnad is a very famous and talented playwright, director and an actor. His formi- dable works as a playwright include Yayathi (1961), Tughlaq (1964), Hayavadana (1971), Anjumallige (1977), Hittina Hunja (1980), Naga - Mandala (1988), Tale- danda (1990) and Agni Mattu Male (1995). All these plays were writ- ten originally in Kannada but were translated into other languages including Hindi and En- glish. He has also produced several radio plays and also acted in several renowned films. He had received many honours and awards.
Mahesh Dattani:
One of the leading contemporary playwrights of  India, Dattani has produced 13 plays in- cluding one play called 'Do The Needful' for the BBC. He touched upon the sensitive issue of communalism in his play ' Final Solutions' which won him Sahitya Academy Award.  His other important plays include 'A Muggy Night in Mumbai', 'Dance Like a Man and Final So- lutions' etc.
Pearl Padamsee was a noted theatre and film personality. Her notable directorial ventures in theatres include Godspell, Rise and Fall of Arturo Ui, Gieve Patel's Princes,  Van Italy's Serpent and Dostoevsky's The Idiot. She was also a versatile actress. She died in April 2000 at the age of 69.
Vijay Tendulkar:
He is one of the most renowned play wrights of the Marathi theatre. His notable plays in- clude 'Giddha', 'Khamosh' - Adalat Jari Hai, Sakharam Binder, Ghasiram Kotwal, Kamla and Kanyadaan. Vijay Tendulkar has to his credit 28 full length plays, 25 one - act plays and 16 plays for children.
Zohra Sehgal
She is a well - known stage artist,  renowned for her acting in the famous play Ek Thi Nani
IMPROVISATIONAL THEATRE IN INDIA
Improvis a tional theatre is a form of theatre in which the improvisational actors use improvisational acting techniques to perform spontaneously. Improviserstypically use audience suggestions to guide the performance as they create dialogue, setting and plot extemporaneously. Improvisational Theatre in India is largely used for educational, interventional and entertainment purposes. The traces of Improvisational theatre in India dates back to the year 1990.
Improvisational Theatre groups in India are your struly Theatre, Janasanskriti, Forum theatre, playback theatre, Mushyara theatre etc.
Ancient Theatre Pe rsonalties
Bharata Muni, Kalidasa, Sudraka, Bhasa, Bhavabhuti
Midieval age Theatre personalities
Bankim Chandra Chatter jee, Dinabandhu Mitra, Michael Madhusudan Dutta, Bharatendu Harischandra, Jai Shankar Prasad.
.