News Papers: Art & Culture for UPSC Exams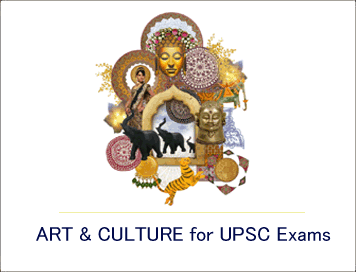 News Papers : Art & Culture for UPSC Exams
News Papers :
The office of the Registrar of Newspapers for India came into being on 1 July 1956. The Registrar of Newspapers for India submit on Annual Report to the Government by 31 December  every  year on the  status  of newspapers. The period for which the annual report was to be submitted, was changed from
the calender year to financial   year in 2002. As on 31 March 2009 the total number of registered newspapers /periodical was 73,146. Orissa publishes newspapers / periodicals in 21 major languages. Delhi,  Tamil Nadu and Maharashtra come next with 14, 13 and 11 major   languages. The largest number of newspapers / periodicals registered in any Indian languages is in Hindi (29094). The second largest number  of   newspa pers / periodicals registered in any language is in English (10,530). The state with the largest number of   newspapers/ periodicals is Uttar Pradesh with 11,543 newspapers/ periodicals. The state with the second  largest number of newspapers/ periodicals is Delhi with 9961 newspapers / periodicals.
PRESS INFORMATION BUREAU (PIB)
The Press Information Bureau is the nodal a gency  of  the  Government of India  to diss eminate information to the print and electronic media on government policies, progamme initiatives and achievements. It functions as an interface  between  the Government and Media and also serves to provide feedback to the Government on People's reaction as reflected in the media. Its headquarters is in New Delhi.
NEWS AGENCIES
Press Trust of India (PTI)
Press Trust of India was founded on 27 August 1947. It began functioning from 1 February 1949. Press Trust of India, India's largest news agency is a non profit sharing co-operative owned by the country's newspapers with a mandate to provide efficient and unbiased news to  all subscribers. The PTI offers its news services in English and Hindi languages. Bhasha is  the Hindi language news service of the a gency.   PTI   subscribers   include 500 newspapers in India and 20 abroad. All Major TV/ radio channels in India and several abroad, including BBC in London, receive PTI service. The PTI now has its own satellite delivery system through a transponder on an INSAT satellite for reaching its services directly to subscribers anywhere in the country. PTI is on the internet too.  Currently, PTI commands 90 percent of news agency marketshare in India.
United News of India
United News of India was constituted on 19 December 1959 and started functioning from 21 March 1961. It is the first news agency in India   to launch a full - fledged Hindi wire service ' UNIVARTA' in 1982 and a photo service and a graphics service in the same decade. In June 1992,   it launched the first ever   wire  service in Urdu. UNI  has correspondents in Washington, Newyork, London,Moscow, Dubai , Islama ba d, Kathmandu, Colombo, Dhaka, Singapore,Toronto (Canada) ,  Sydney (Australia) , Bangkok (Thailand) and Kabul (Afghanostan). UNI distributes world news from Reuters, the world's largest information company. Besides, it  has news exchange arrangements with Xinhua of China, RIA Novosti of Russia, UNB of Bangladesh, Anadole of Turkey,  WAM of the United Arab Emirates, GNA of Baharin, KUNA of Kuwait, ONA of Oman and QNA of Qatar and CNA of Taiwan.
Nam News Network
NAM N ews Network (NNN ) is the new Internet based news and photo exchange arrangement of the news agencies belonging to  member countries of the non - aligned movement. NNN was formally launched by the Malaysian Information Minister   Mr. Zainuddin Maidin in Kuala Lumpur on 27 June
2006. It became operational from April 2006. NNN replaces the Non-aligned News Agencies Pool (NANAP) which had acted as the news exchange mechanism among non - aligned countries for the last 30 years.  News and photo contributions of NAM new agencies including  Press Trust of India are uploaded on to the NNN website.   Malaysian news agency Bernama is at present handling the operation of the website from Kuala Lumpur.
Press Council of India
Press Council of India is a statutory quasi - judicial authority mandated by the Parliament to  preserve the freedom   of the   press and maintain and improve the standards of the newspapers and the news agencies in India. It is  an autonomous body with equal quasi- judicial authority over the authorities and the press persons. The council is presently chaired by Hon'ble Mr. Justice G.M. Ray. The Press Council Act, 1978 provides for re-constitution of the Council every three years. The  council discharges   its functions primarily through adjudications on complaint received by it either against the press for violation of journalistic ethic or by the press for interference with its freedom. Where the council is satisfied, after inquiry, that a newspaper or  news agency has offended against the standards of journalistic ethics or public taste or that an editor or working  journalists has committed any professional misconduct, the council may warn , a dmonish  orcensure them or disapprove of their conduct. The decisions of the council are final and cannot be questioned in any court of law.
Research Reference and Training Division
The Research Reference and Training Division was set up in the year 1945. It is a subordinate office of the Ministry of Information and Broadcasting. Its role is to assist the Media Units of the Ministry in collection, compilation and preparation of material involving research in  published work etc.   and building up of compendium of knowledge on importa nt subjects. The National Documentation Centre on Mass Communication (NDCMC) was created in 1976 as a part of the division for collecting, interpreting and desseminating information about the events and trends in  Mass Media through its periodical services. The NDCMC documents major news items, articles, and other information material available on mass communication.
Photo Division
Photo Division, an independent media unit meant for visual support for the varied activities of the Government of India, is subordinate office of the Ministry of Information and Broadcasting and the biggest production unit of  its kind of the country in the field of photography. The Division is responsible for visual documentation and the preparation of photographs both in Black and White and Colour initially, for both internal and external publicity on behalf of the Government of India.
Publications Division
The Publications Division is a repository of books and   journals highlighting subjects of national importance and India's rich cultural heritage. It is publishing books in English and Hindi as well as in all major Indian languages at  affordable prices. The division publishes books on India's art, culture, history, land and people. flora and fauna, Gandhian literature, Children's literature, science and technology,. biographies of eminent Indians, and also publishes book to   commemorate national events an centenaries of great leaders. Apart from the books, the Division publishes 21 periodicals in English, Hindi and regional
languages - Yojana in 13 languages , Kurukshetra in English and Hindi, Ajkal in Hindi and Urdu. Bal Bharati in Hindi and Employment News (weekly) in English, Hindi and Urdu.
Bharatendu Harischandra Awards
Inorder to promote original writing in Hindi, Publication Division instituted the Bharatendu Harichandra Awards 25 years back. These prestigious awards are given annually in four categories namely Journalism and Mass Communication, Women's Issues, Children's Literature and National Integration.
.