Post Independence Theatre In India: Art & Culture for UPSC Exams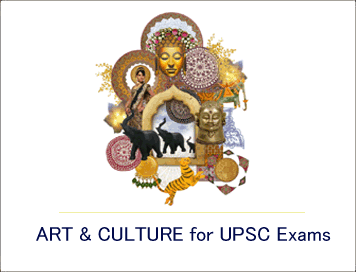 Post Independence Theatre In India: Art & Culture for UPSC Exams
In the middle of the 19th Century the western literature and the feelings of nationalism and pride of the glorious past of country equally influenced Indian Theatre. Indian theatre and drama got a new footing, when Sangeet Natak Academy was started in January 1953. Later
the National School of Drama did much for the growth and promotion of Modern Indian Theatre. In the 1960s, by suitable mixing of various styles and techniques from Sanskrit medieval folk and western theatre, the modern Indian theatre was given a new, versatile and broader approach at every level of creativity. The year 1972 turned out to be a landmark for the In- dian Vernacular Theatre when Vijay Tendulkar's Marathi play ' Ghashiram Kotwal' made waves by its brilliant use of traditional folk forms in modern contemporary theatre.
Manjula  Padmanabhan was the first Indian to earn international acclaim with her play ' Bit- ter Harvest', which won the highest Greek honour. Another talented upcoming play wright is Mahesh Dattani, who has produced thirteen plays. Although the emergence of Cinema had given a set back to the popularity of theatre as the main medium of popular entertainment, several film personalities themselves had con- tributed for the growth and promotion of the- atre. They include, Vijaya Menta, Dr. Shriram Lagoo, Girish Karnad, Pearl Padmasec, Amol Palekkar, Shashi Kapoor, Naseeruddin Shah, Shabana Azmi and some others.
Theatre continues to attract a new bread of young and talented actors, directors and play- wrights. Anahta Uberoi, who is the daughter of the legendary Marathi theatre artist. Vijay Mehta is one such upcoming and talented the- atre personality. Sanjana Kapoor, daughter of Shashi Kapoor, is another such artists who manages the Prithvi Theatre and provides a platform to several newcomers. Chetan Datar is a young and acclaimed playwright and di- rector of   Marathi Theatre. Rajat Kapoor is one of the famous theatre personality who is associated with Chingari, a leading theatre group of Delhi. Rael Padamsee, the daughter of Alyque and Pearl Padamsee, has a fancy for  producing plays targeted at   young kids. She  draws the stars mainly from her im-mensely popular ' Little Actors Club', which trains pre- teens for professional acting.
The All India Radio was instrumental in popularising drama for a long time through its national  and regional broadcasts. The televi- sion also provided much support to the the- atre artists by way of  Tele - serials and Mega - Serials and Soap Operas.   However, today there are   relatively few commercial theatre companies in India. Some serious theatre groups like the Indian National Theatre, the Prithvi Theatre, Chingari and others are con- tributing greatly to popularise theatre. Some of these companies, like the Prithvi Theatre have  gone online, making themselves known globally by utilizing the explosion in the infor- mation technology.
.