(Getting Started) How To Read 2nd ARC Reports For UPSC

---
---
(Getting Started) How To Read 2nd ARC Reports For UPSC
---
---
UPSC takes special care in selecting aspirants who have a knack for administration. Towards this, the upsc syllabus and the requirements are tailored to this need. One of the most recommended documents that hold a lot of importance in the scheme of things is the 2nd ARC reports. ARC reports or the Administrative Reforms Commission Reports talk of a lot of the aspects of public service such as conflict resolution, administrative methods, governance, ethics in service, etc. Aspirants often skip them due to the sheer bulk of the content. However, anyone skipping these reports will suffer in their examination, and there is a better way of covering them than going through hundreds of pages of information.
What Are The 2nd ARC Reports?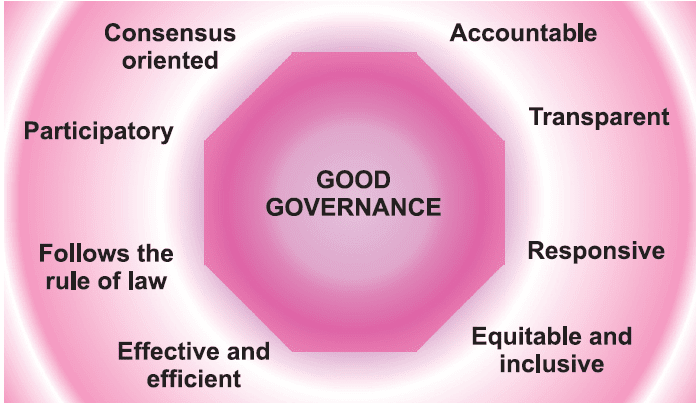 Keywords From 2nd ARC Reports Can Be Used In Answer Writing
The first-ever ARC was set up in 1966 to examine and recommend administrative reforms in public service. The 2nd ARC and the last one to date were 2005 and it submitted 15 reports to reform public service in the country which covered issues such as RTI, ethics in governance, terrorism, local governance, etc. These latest ARC reports are what UPSC Civil Service aspirants most need, especially those with Public Administration as their optional.
List Of ARC Reports
Right to Information - Master Key to Good Governance
Unlocking Human Capital - Entitlements and Governance-a Case Study
Crisis management - From Despair to Hope
Ethics in Governance
Public Law and Order - Justice for each..... peace for all.
Local Governance
Capacity Building for PEACE Resolution - Friction to Fusion
Combating Terrorism
Social Capital - A Shared Destiny
Refurbishing of Personnel Administration - Scaling New Heights
Promoting e-Governance - The Smart Way Forward
Citizen Centric Administration - The Heart of Governance
Organisational Structure of Government of India
Strengthening Financial Management Systems
State and District Administration
Online Course for Public Administration for IAS Mains
Why Is The 2nd ARC Reports Important?
The majority of aspirants appearing for UPSC are targeting the prestigious Administrative Service. As future administrators, knowing the drawbacks, perks, as well as recommendations of the administrative practices of the nation you wish to serve, is paramount. Moreover, these reports are a part of the tens of other committee reports that form the crux of the UPSC CSE Mains examination syllabus and will help you mint answers in the examination. Moreover, the 2nd ARC reports come with a variety of case studies and real-life examples that aspirants may use in the General Studies papers, especially in Ethics. 
How To Read The 2nd ARC Reports?
Other Reports Aspirants Study
The 2nd ARC Reports are bulky and most aspirants find it hard to read them in their entirety. But keep in mind that these reports are important not only for those with Public Administration optional but also for the rest who wish to add more value to their mains General Studies papers. Even if you are unable to read all the reports cover to cover, here are a few hacks you can follow –
Read summaries – A lot of successful aspirants vouch for this trick as an effective and time-saving way to ensure you derive some value from the 2nd ARC reports. Each report is accompanied by a summary in the end. Read the summary thoroughly and for any confusion, read parts of the report pertaining to what you have doubts about selectively.
Use coaching/online material – There are many effective summaries and explainers available for these reports online or by reputed coachings. Use them to bypass having to read such bulky material and grasp a better understanding in a shorter time.
Read selective reports – Not all of the 15 reports hold equal importance. You can choose to read selectively. The topmost important ones are –

Report 1 – Right to Information 
Report 3 – Crisis Management 
Report 4 – Ethics in Governance 
Report 8 – Combating Terrorism 
Report 11 – Promoting E-Governance
Report 12 – Citizen-Centric Administration 
Report 14 – Financial Management
No matter whether you read all 15 reports cover to cover, or follow one of the aforementioned shortcuts, the most important thing is that you do not skip it.
© IASEXAMPORTAL
CLICK HERE TO DOWNLOAD UPSC TOPPERS NOTES
Study Notes for Public Administration for UPSC Mains