Government Plan Programme Policies for UPSC Exam: New IPR Policy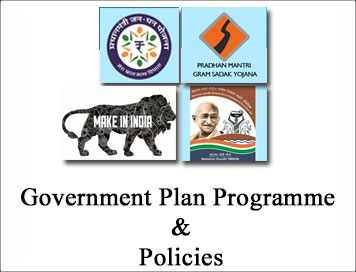 ---
Government Plan Programme Policies for UPSC Exam
---
:: New IPR Policy ::
Important points in the New IPR Policy are given below.
IPR policy tries to stimulate a dynamic, vibrant and balanced intellectual property rights system in India to by following two ways:
foster creativity and innovation and thereby, promote entrepreneurship and enhance socio-economic and cultural development, and
focus on enhancing access to healthcare, food security and environmental protection, among other sectors of vital social, economic and technological importance.
IPR policy also lays down the seven objectives of the policy. These objectives are given below:
IPR Awareness: Outreach and Promotion - To create public awareness about the economic, social and cultural benefits of IPRs among all sections of society.
Generation of IPRs - To stimulate the generation of IPRs.
Legal and Legislative Framework - To have strong and effective IPR laws, which balance the interests of rights owners with larger public interest.
Administration and Management - To modernize and strengthen service-oriented IPR administration.
Commercialization of IPRs - Get value for IPRs through commercialization.
Enforcement and Adjudication - To strengthen the enforcement and adjudicatory mechanisms for combating IPR infringements.
Human Capital Development - To strengthen and expand human resources, institutions and capacities for teaching, training, research and skill building in IPRs.
These objectives are sought to be achieved through detailed action points. The action by different Ministries/ Departments shall be monitored by DIPP which shall be the nodal department to coordinate, guide and oversee implementation and future development of IPRs in India. The National Intellectual Property Rights (IPR) Policy will endeavor for a "Creative India; Innovative India.