(IAS Planner) : Job Profile Indian Audit & Accounts Service, Group 'A' (IAAS)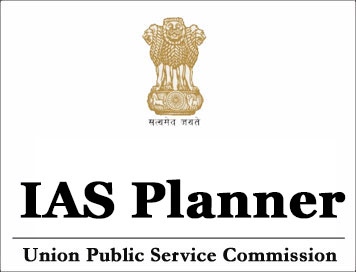 ---
(IAS Planner) : Job Profile Indian Audit & Accounts Service, Group 'A' (IAAS)
---
The IAAS, also shortened IA&AS is a Group 'A' service. It comprises the middle and top level management of the Indian Audit & Accounts Department (IA&AD). It is headed by the Comptroller and Auditor General of India (CAG). The functions of this department are twofold – accounting and auditing. IAAS has the mandate of auditing the Central and State government accounts and public sector organisations, and also of maintaining the State Government accounts. They also handle the entitlement function such as Pension and Provident Fund and for state government employees. The IA&AD also has three overseas offices in London, Washington DC and Kuala Lumpur since the CAG of India also conducts auditing for international organisations like the United Nations, World Intellectual Property Organization, etc.
Indian Audit and Accounts Service Salary :
| | | | |
| --- | --- | --- | --- |
| Designation in field | Designation in HQ | Pay Scale (Rs.) | Grade |
| Assistant Accountant General | Assistant Director | 8000-275-13500 | Junior Time Scale |
| Deputy Accountant General | Deputy Director | 10000-325-15200 | Senior Time Scale |
| Senior Deputy Accountant General | Director | 12300-375-16500 | Junior Administrative Grade |
| Senior Deputy Accountant General | Director | 14300-400-18300 | NFSG of Junior Administrative Grade |
| Accountant General | Principal Director | 18400-500-22400 | Senior Administrative Grade |
| Principal Accountant General | Director General | 22400-525-24500 |   |
|   | Additional Deputy CAG | 24050-650-26000 |   |
|   | Deputy CAG (6 posts) | 26000 (fixed) |   |
Training:
The officers recruited to the IAAS receive training at the National Academy of Audit and Accounts which is situated in Shimla for a period of 18 months. The training happens in two stages:
Stage 1: This stage trains the recruits on the theory behind concepts of government and commercial accounting as well as auditing.
Stage 2: In the second stage, the recruits are provided with a practical exposure of the work. Here, the recruits are sent to organisations such as the National Institute of Public Finance and Policy, the RBI, the Bureau of Parliamentary Studies and IIM-Lucknow. They are also provided global exposure via attachments with the London School of Economics and Political Science.
Courtesy : Ministry of Defense