(Article) UPSC: Strategy For Preparing General Studies For JKPSC Mains 2012
Union Public Services Commission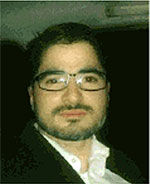 Strategy For Preparing General Studies For JKPSC Mains 2012
Dear Aspirants, On 28th August 2012, Jammu & Kashmir Public Service Commission declared the Result of KAS Prelims 2012 that was held on 5th August 2012. Out of 17696 Candidates who had enrolled for KAS Prelims 2012, 14464 candidates appeared in the exam. 1625 aspirants were declared successful. The Cutoff was 306.933 Marks which was much higher than the Previous Year. The Following Subject wise list of successful candidates again shows the skewed nature of KAS results and the need for Moderation and scaling in JKPSC Results from Preliminary to Mains Exam is the need of the hour.
Sociology………………………. 432
Public Administration…………. 256
Political Science……………….. 278
Veterinary Sciences ………….....148
Geography……………………... 143
Law……………………………….99
History…………………………....92
Economics………………………..49
Botany…………………………….37
Agriculture………………………..28
Zoology…………………………...24
Psychology………………………..19
Statistics…………………………..10
Commerce………………………….8
Physics…………………….………..7
Geology……………………………..4
Mechanical engineering…………….4
Chemistry……………………………3
Mathematics, Philosophy, Electrical engg…..1
Civil engineering….. None
Dear Aspirants, KAS Mains 2012 is tentatively scheduled 15th February 2013. Before you start your Journey towards your Cherished Goal, Plan. Remember If You Fail to Plan, you Plan to fail. Your Plan should be based on a clear Understanding of what is required of you. As JKPSC mentions in its Syllabus "The Mains examination is intended to assess the overall intellectual traits and depth of understanding of candidates rather than merely the range of their information and memory." The General studies (G.S) paper for KAS Mains exam requires very in-depth knowledge of wide ranging topics from Indian National Movement, Indian Polity to Statistics. Unlike Prelims, where just one or two time reading of a fact can work, here you have to not only have comprehend and remember the facts but you should be able to write whatever is asked of you. So one needs to understand whatever he is reading rather than cramming the facts. A good base in General studies is important for clearing the civil services exam as well as for a Better rank. As far as the exam is considered,600 marks in the GS papers, 150 marks in essay and 250 marks in interview depend on your General knowledge base. Thus around 1000-1200 marks depends directly on your General studies. Here first of all, I will give  a list of reading materials which are must and need to be covered comprehensively.
Courtesy:  by Mr. Shoaib Noor