(Final Result) National Defence Academy & Naval Academy Examination (I) 2017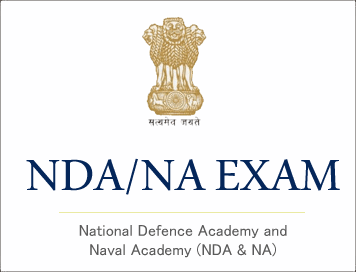 (Final Result) National Defence Academy & Naval Academy Examination (I) 2017
1.The following is the list, in order of merit of 371 candidates, who have qualified on the basis of the results of the Written Examination held by the Union Public Service Commission on 23rd April, 2017 and the subsequent Interviews held by the Services Selection Board, of the Ministry of Defence for admission to the Army, Navy and Air Force wings of National Defence Academy for the 139th Course and Naval Academy for the 101st Indian Naval Academy Course (INAC) commencing from 2nd January 2018. For detailed information regarding the actual date of commencement of the above courses, please visit the websites of Ministry of Defence i.e., www. joinindianarmy.nic.in, www.joinindiannavy.nic.in and www.careerairforce.nic.in.
2. The results of Medical Examination have not been taken into account in preparing these lists.
3 The candidature of all the candidates is provisional, subject to their submitting the requisite certificates in support of date of birth and educational qualifications etc. claimed by them directly to the Additional Directorate General of Recruiting, Adjutant General's Branch, Integrated Headquarters, Ministry of Defence (Army), West Block No.III, Wing–I, R.K Puram, NEW Delhi -110066 wherever this has not already been done and NOT to UPSC.
4. In case, there is any change of address, the candidates are advised to promptly intimate directly to the Army Headquarter at the address given above.
5. The result is also available on the UPSC website at http://www.upsc.gov.in. However, marks of the candidates will be available on the website after 15 days from the date of declaration of final results. 6. For any further information, the candidates may contact Facilitation Counter near Gate 'C' of the Commission, either in person or on telephone Nos. 011-23385271/011-23381125/011-23098543 between 10:00 hours to 17:00 hours on any working day.
MOBILE PHONES ARE BANNED IN THE CAMPUS OF UPSC EXAMINATION HALLS
S.NO.  ROLL NO         NAME
1    0049175    SHIVANSH JOSHI
2    0131056    ANIRUDH SINGH
3    0130896    SOMAY BADOLA
4    0110143    SHASHANK SAUMYA
5    0109352    AYUSH RANJAN
6    0287657    AKSHAT CHAUHAN
7    0177397    CHIRANJEEV SINGH
8    0130416    ANMOL
9    0130736    PURU SARASWAT
10    0108872    ADHIRAJ SINGH RAWAT
11    0130256    VIVEK YADAV
12    0158368    PREET SINGH
13    0158208    BUNTY PANCHAL
14    0036749    RISHABH JOSHI
15    0031683    ANKOSH MAHADEV
16    0350741    PARUL YADAV
17    0035778    ABHISHEK RAJVANSHI
18    0004447    AKSHAT SRIVASTAVA
19    0093002    SHIVAM BANSAL
20    0008030    SARVESH KUMAR GUPTA
21    0110783    AMBREESH SHUKLA
22    0012272    SANKALP CHITALE
23    0018506    RISHIKESH ROUT
24    0015705    ANGAD BAGGA
25    0058392    DEVESH MUKHERJEE
26    0110463    V KOUSTUBH RAO
27    0129936    LALRINAWMA SAILO
28    0185276    SWAPNIL SHIVAM
29    0109037    VEDANT MEHTA
30    0156022    V NISHANTH
31    0110623    AKASH KUMAR RATHORE
32    0023315    AMARTYA SHARADRAO DESHMUKH
33    0180535    AKUL CHAUDHARI
34    0208640    DIVYA PRAKASH SINGH
35    0055747    RAHUL RANJITH
36    0006936    SHIKHAR SINGH
37    0160495    MUKUL THAKUR
38    0007696    NITISH KUMAR BADU
39    0011661    SPARSH KATARIA
40    0056856    SHIVAM CHAUDHARY
41    0234939    TARANG GUPTA
42    0086210    NISHANT
43    0048352    ADITYA KUMAR
44    0109032    HRIDYNSH RAVI SHARMA
45    0120037    APRATIM PARIHAR
46    0033709    BAVIGADDA RAVI PRASAD
47    0321461    VISHAL BHATT
48    0035115    ANIMESH ROHILA
49    0272406    ABDUR RAHIM
50    0113096    NITISH K BADIGER
51    0024628    PIHUTO H
52    0020432    RITVIK BHATIA
53    0007808    DHRUV THAKKAR
54    0094135    GURSAHIB SINGH
55    0328109    SAWAN
56    0108608    MANISH KUMAR
57    0322355    HARSHVEER MAND
58    0041049    SUKUMAR SINGH PATHANIA
59    0311162    MANISH MAHARIA
60    0003224    ATHARVA ANIL BHOKARE
61    0248447    AKASH SINGH
62    0018055    YATAN SHANKER
63    0005463    KRISHNAKANT DHANANJAY KETKAR
64    0037608    PALLAV POTBHARE
65    0048229    ROHAN BHARDWAJ
66    0082266    BHAWANI SINGH RAWAT
67    0379406    SHIKHAR MISHRA
68    0096524    SHASHWAT BHARDWAJ
69    0006173    SWARAJ SINGH DHAMI
70    0108717    AJAY SINGH BHADORIA
71    0005137    PRANJAL KAPIL
72    0001145    DIGVIJAY NARENDRA LOKHANDE
73    0021595    ROHIT NAIR
74    0327950    RISHIKESH SINGH
75    0030076    RISHABH GUPTA
76    0129052    UMANG SINGH GUSAIN
77    0043741    SHIDDHANA GOUDA DHARMAYAT
78    0173051    VAIDHANSH VERMA
79    0036614    GAUTHAM V
80    0304109    SUDIP PAL
81    0176371    RITUPAL SINGH
82    0137743    IBADATPREET SINGH WALIA
83    0216368    HARIYASHVA RATHORE
84    0130576    MALSAWMZUALA
85    0027394    GAGAN BAJPAI
86    0173113    NITISH SAROHA
87    0011599    ADITYA RAMACHANDRAN
88    0010182    SAHIL CHIB
89    0114503    ADITAYA RAJ SINGH
90    0174848    DHANANJAY JASROTIA
91    0003040    ROHIL MILIND NARKHEDE
92    0167250    AAKASH YADAV
93    0273834    ADWAITH B A
94    0003222    HITESH SHARMA
95    0243907    KAJAL SINGH
96    0007064    DEEPAK YADAV
97    0160578    ANUBRATA KABI
98    0057874    ARSHPREET SINGH
99    0018616    LAKSHYA MALIK
100    0000509    PUSHPENDRA KUMAR
101    0029032    SAHIL KASNIA
102    0215605    YASH YADAV
103    0054391    TUSHAR SANAN
104    0108928    SHIVANG PANDEY
105    0087556    SAGAR KUMAR DUBEY
106    0019786    PUSHPENDER SINGH
107    0249247    ANUPAM SINGH
108    0146270    DHANANJAY SHARMA
109    0308140    AAKARSHAN JAKHAR
110    0000042    SHREYASH MOHAN
111    0055908    RAHUL BHARDWAJ
112    0057048    AMIR HUSSAIN
113    0004581    SOMIL AGRAWAL
114    0046316    AJAY JOSE JOSEPH N
115    0017066    SOYIN MUKHOPADHYAYA
116    0061116    ANSHUMAN SINGHAL
117    0001779    ASHISH RANJAN
118    0115136    RAMIT
119    0005143    SARANG SATISH MORE
120    0262701    ANUJ SHARMA
121    0107968    MUKUL RAWAT
122    0146112    PRAMOD JAKHAR
123    0165600    ANIMESH CHUG
124    0048673    TANMAY MOHAN DEVLI
125    0375278    DILPREET SINGH
126    0045367    ISHAN CHANDEWAR
127    0045824    NISHANT KUMAR
128    0210495    ROHIT GHOSH
129    0080680    JAGMOHAN SINGH
130    0209231    SWAPNIL RANGRA
131    0050858    AKSHAY NACHAPPA
132    0040469    SHAHIL DESHWAL
133    0154584    MANISH SANGWA
134    0096412    ASHANK KANWAR
135    0011524    ANAND PRATAP SINGH
136    0055897    DAKSH BASSI
137    0015062    WATAN SHARMA
138    0002895    NAYAN PRADEEPKUMAR NIKAM
139    0014360    ASHRAY SOOD
140    0034028    RISHABH KUMAR
141    0127598    DEODHAR DEV SURENDRA
142    0288322    SARANAM RAJASEKHAR
143    0207175    SANATAN KUMAR
144    0132789    BHARATH RAJ M
145    0014975    SHIKHAR MANOJ BHATT
146    0006303    SHIV KUMAR
147    0262862    RAVI SHANKAR
148    0087845    ABHIRAJ BHASIN
149    0210191    SHIVAM RANA
150    0207655    NISHANT RANJAN
151    0105653    VRAJESH RAJPUT
152    0136654    KUSHAGRA DWIVEDI
153    0001209    MANAS NEGI
154    0310655    VYSHAKH P JAYARAJ
155    0033199    KOLA HARDEEP
156    0183161    G GAURAV
157    0006579    ABHISHEK JAGOTA
158    0315984    LOVE PATEL
159    0212431    RISHAV KUMAR
160    0173290    VIRAJ RAJGONDA PATIL
161    0152726    UTKARSH SHARMA
162    0050264    AMAN JAISWAL
163    0031371    GURULINGPPA VENKAPPA VAJJAL
164    0366972    SHUBHAM CHAND RAMOLA
165    0051059    VAIBHAV SAXENA
166    0047851    RUDRA PRATAP SINGH
167    0135355    SUMIT RANA
168    0038509    BALAGA MOHAN KRISHNA VAMSI
169    0007504    ROHAN KARNATAK
170    0028822    PRASHANT TRIPATHI
171    0036041    VISHAL RANA
172    0204976    ATUL RAWAT
173    0267794    HARDIK SHRIMALI
174    0295269    GURSIMRAN SINGH
175    0042919    ANMOLDEEP BENIPAL
176    0264408    PARTH KHULLAR
177    0121502    PRAVEEN SINGH
178    0206360    ANMOL KANAV
179    0003868    LEO VARGHESE
180    0218861    ANSHUMAN RAI
181    0256294    MANISH KUMAR
182    0057552    KHUSHWANT SINGH
183    0122081    AMAN NEGI
184    0316073    ANKIT YADAV
185    0132744    ABHIJEET KUKRETI
186    0005073    RAVINDER SINGH
187    0272680    DEBANJAN KUNDU
188    0288969    RAJEEV KUMAR PATEL
189    0091360    BRAJESH KUMAR
190    0154805    MANOJ KUMAR
191    0271246    AKSHIT SHAHI
192    0006777    SOURAV KUMAR
193    0136494    ANANDIT TRIPATHI
194    0372272    SARVDEEP SINGH
195    0279604    ARIJEET KUMAR DEY
196    0037686    PYDI SHANMUKHA SURYA SRINIVAS
197    0242143    ABHISHEK KUMAR PANDEY
198    0159384    KUMAR DIVYANSH ANUBHAW
199    0063143    ANUJ KUMAR
200    0003124    ANUBHAV SHARMA
201    0001115    RAHUL SINGH GURJAR
202    0269739    SACHIN KUMR JHA
203    0200128    ASHAY THAKUR
204    0072380    UTKARSH PRADEEP SINGH
205    0120701    ASHISH KUMAR MOHANTA
206    0031363    VINAYAK SHIVAYYA GANACHARI
207    0022506    TUSHAR SHAHI
208    0004832    SAMEER ASHOK KUMAR
209    0093813    SHAILESH DWIVEDI
210    0117802    SOUMYA KUMAR JHA
211    0118259    ASHISH KUMAR VERMA
212    0002638    KARTIKEY KATARIA
213    0231071    AJAY LAMBA
214    0006501    SIMRAT SAHOTA
215    0001601    AWADESH SHARMA
216    0052741    VIDIT BISWAS
217    0095711    SATYENDRA
218    0195288    KUNAL CHAUDHARY
219    0039884    TUSHAR TRIPATHI
220    0212584    ABHISHEK SAMYAL
221    0183592    AJAY SINGH GARSA
222    0345137    MRINAL TELANG
223    0295926    TUSHAR SAPRA
224    0003925    Y ASHISH
225    0079759    ABHISHEK SOORA
226    0006590    KARAMBIR SINGH
227    0006113    PAI RAUNAK RAJESH
228    0133047    MUTHUMULA V VISWANATHA REDDY
229    0044470    PRAFFUL KUMAR
230    0233568    VIKAS MAHLA
231    0031261    KAPIL BHARATI DUB
232    0154733    SARTHAK PRAKASH
233    0002509    ADITYA SINGH GAUR
234    0158744    MAHESH HOTA
235    0133381    DIVYANSH JAIN
236    0064108    KUMAR SHIVAM
237    0102092    SANJAY KUMAR
238    0093162    CHINGANGBAM RAKESH
239    0382874    EKLOVYA SHARMA
240    0090056    NIKSHEP VYAS
241    0064702    ATUL LEKHWAR
242    0322689    SATYAM GANDHI
243    0074030    MD TAUSIF EQUBAL
244    0197316    RAJU KUMAR
245    0010475    VIJAY BAHADUR
246    0201128    SAHITYA PRASAD
247    0036682    MOHIT KUMAR JAKHAR
248    0177566    SATISH KUMAR
249    0264545    AKSHAY BANYAL
250    0208422    RAJAT SINGH
251    0107334    ANSHUMAN SINHA
252    0121426    HARISH GURJAR
253    0211849    GAURAV DEV
254    0388822    AYUSH N
255    0308297    HARSHVARDHAN PRAKASH
256    0312363    PANKAJ SHARMA
257    0154580    SAHIL KUMAR
258    0119835    LOKESH
259    0237725    SWETHAN V
260    0012411    SPARSH SINGH
261    0194211    UJJWAL NAUTIYAL
262    0038959    SATYAM KUMAR
263    0213871    SHUBHAM S PATIL
264    0374995    HIMANSHU RAJ
265    0267717    ANKIT
266    0011626    ARJUN MAHAJAN
267    0169777    DHARAMVEER SINGH
268    0137134    ASHUTOSH CHAUHAN
269    0343633    PRINCE PANWAR
270    0146703    RATNALA SANDEEP KUMAR
271    0357517    PARTH GUPTA
272    0008242    SATYAM SINGH PARMAR
273    0007711    SIMRANJEET SINGH
274    0045097    BIKRAM SINGH BISHT
275    0005575    ARGHA SENGUPTA
276    0082759    ROSHAN SINGH TOMAR
277    0070406    VEERESH SHARANABASAPPA GADED
278    0171534    MOHIT CHAUHAN
279    0003413    ANKIT KUMAR
280    0140494    ANANT SINGH
281    0056442    ABHINAV BHARDWAJ
282    0167520    RAVI RANJAN
283    0079903    ADARSH OJHA
284    0007607    ROHIT SINGHAL
285    0061985    MANISH KUMAR
286    0316833    MUKUL PILANIYA
287    0003694    TUSHAR ANIL BANSODE
288    0072722    JADHAV PRANAV DINESH
289    0106020    SUJIT KUMAR
290    0022592    HIMANSHU KALIA
291    0054018    TAVEESH UPADHYAY
292    0127966    PRINCR KUMAR KALIYAR
293    0242987    ANKIT KUAMR
294    0049026    THOKCHOM THOMPSON MEETEI
295    0176852    JAY KUMAR MEWARA
296    0354301    MOHAMMAD RASHEEDUL HAQ
297    0379181    NILANSHU RAI
298    0269786    GOURAVA PRATAP
299    0286621    HARDIK STAN
300    0035099    PRATYUSH DABRAL
301    0025542    KARAN PRAMOD BHOITE
302    0148972    VARUN KUMAR BALIYAN
303    0072677    PRADHYUMAN SHARMA
304    0347742    SUDEEP YADAV
305    0342183    KUNAL
306    0002588    YOGESH YADAV
307    0208691    HARIKRISHNAN U K
308    0064841    SH DINESHLAL SHARMA
309    0104224    SANDEEP MUKHERJEE
310    0005275    ATHARVA TIWARI
311    0044499    SANDEEP CHAUDHARY
312    0059985    BIBINRAJ RB
313    0078974    HARSH MAHAAN DUTTA
314    0007363    SIDARTH SHANKAR BHARDWAJ
315    0028603    PATIL OMKAR LAXMAN
316    0354696    SAHIL SANJAY YADAV
317    0069340    AKHILESH KUMAR
318    0195950    HIMANSU
319    0276029    ROHAN PILLAI
320    0147070    ATUL SHARMA
321    0016583    PRINCE THAKUR
322    0040426    MUKUL YADAV
323    0082117    SUBHANSHU SHARMA
324    0054905    KSHITIJ MANISH MANTRAVADI
325    0152220    AAKASH HOODA
326    0338035    SIDDHARTH VAJPAYEE
327    0303022    SAMEER KUMAR NAYAK
328    0098709    SATYAM KUMAR
329    0347190    SOUMIN KUMAR SADANGI
330    0198509    SRI VISHNU MANGALAPURAPU
331    0294434    AYUSH CHAUDHARY
332    0086537    RITESH TIWARI
333    0185733    SHOURYA SINGH
334    0364082    AYUSH AGRAWAL
335    0108128    YASH SHARMA
336    0009767    SANYAM CHAUDHARY
337    0104372    KAUSHAL SINGH TOMAR
338    0143427    MANOJ CHONIYAL
339    0142994    HARSHIT JOSHI
340    0000652    ROHAN KHATTRI
341    0230807    N NANDA KISHORE
342    0019599    ANKUR RANA
343    0136330    RAHUL DIWEDI
344    0140334    VAIBHAV SHARMA
345    0229792    SHIVAM
346    0137866    ANKUR UNIYAL
347    0225771    SHIVAM ZANWAR
348    0161247    DWIFANG NARZARY
349    0391769    RITIK VATS
350    0213925    SOURAV SHARMA
351    0124695    PRASHANT SANGWAN
352    0004285    ANIRUDH R V
353    0389339    HIMANSHU JAKHAR
354    0082444    NOMALDEEP SINGH
355    0003788    ASHISH KUMAR UPADHYAY
356    0283746    SANSKAR DWIVEDI
357    0125195    AMIT YADAV
358    0049720    KUSHIK
359    0121512    ANUBHAV PANDEY
360    0003585    ROCHISHNU SHANTARAM RAWOOL
361    0086271    SHUBHDEEP SINGH
362    0140308    M DEEPAK RAJA
363    0133850    MOHIT SHARMA
364    0047097    GAURAV LOHANI
365    0063094    SARANG TYAGI
366    0255254    JAYESH PATEL
367    0247147    M M AKIL
368    0207633    KUSHAGRA SINGH
369    0049171    ASHUTOSH SINGH KUSHWAHA
370    0313114    DHANANJAY CHAUDHARY
371    0017493    GORAV SINGH
 
Courtesy: UPSC