Tips for Aspirants who could not qualify UPSC mains exam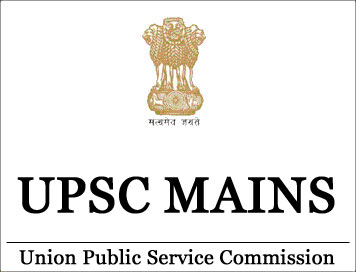 ---
Tips for Aspirants who could not qualify UPSC mains exam
---
Result of mains exam 2016 has been announced. For those who have succeded in the examination, best of luck for the interview. However those who can't succeed in this year's mains despite best efforts should not take it too hard on themself. There are many ways to deal with any situation, but all success stories in the world starts with a failure. Only those people are able to succeed in life who have the ability to overcome failure and still continue to put in their best efforts and hard work for the target they want to achieve. There are only two ways in which a failure can be dealt with, one is you become very upset, curse your luck and other way is you take the situation as it is and try to rectify the mistakes you might be making.
First of all if you have qualified relims you are among the top 4 percent of the students who are giving the UPSC exam. Also there are lakhs of those who skiped the exam. However tough it might seem but you are not the only one who has not qualified, there are 14000 students who have not qualified mains exam. You put in good effort to clear the exam, this will definitely help you in next attemt or any other field which you will pursue. Prelims 2017 is in june only, so you can't afford to waste too much time thinking about the things you can't change. This will be a very crucial time in your success in next attempt. No matter how much you think about the situation of last year, it cant be changed. Only thing which thinking about last year's situation would do is it will negatively effect your next year's exam. Next one or two months will be time where you can rectify any problem which you have in your preparation. After that again prelims will come and you will not get the time to analyse and rectify the mistakes.
Do not put doubt on yourself, obviously you are doing some things correctly thats why you are able to clear the prelims. Only thing which is required is to modify certain aspects about your writing or studying which might be adversely affecting your chances of selection. Many of you would have quit jobs put their other careers at stake. You should be prepared for a long Test match battle where every session has very impportant role to play. Good batsmen always knows when to defend and when to be aggressive in his approach. There are very few things in the world who will drain you like UPSC. It is a moment when you feel like you have lived in vain. But it is very very far from the truth.
There are lot of stories of the UPSC aspirants, who have cleared even in their last attempt. Once even a aspirant got first rank in his last attemt so continue your hard work and dont put too much pressure on yourself and start doubting everything you have done till now.
This is a very challenging and heart breaking moment, but only these moment defines who you are and what you will become. UPSC is a big big dream, it deserves few more months of your effort and preparation. So, anyone who is thinking about quiting the preparation, put that in the backburner and start preparing for the challenges of next year. Sure it will take a little time and effort to understand where you went wrong, you will feel lost about where to go and whom to approach, but once you sit with a calm mind, you'll realize what you have to do.
Only you are your best judge and it is only you who can rectify the problems which you have. Take a break of 2-3 days, then sit and think about what are your weak points work on them until they become your strong point.
All the best