(Getting Started) Detailed Study Roadmap for IAS (Pre.) GENERAL STUDIES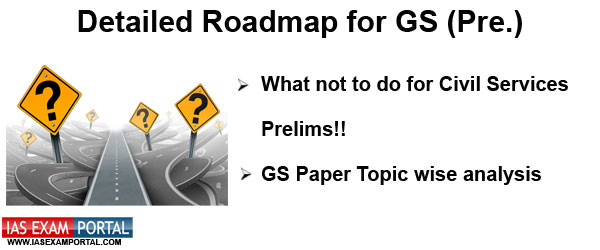 ---
Detailed Roadmap for GS (Pre.)
---
What not to do for Civil Services Prelims!!
All IAS aspirants face a challenge of studying a whole lot of disciplines and other issues. Many of us find this a challenging task, as not everyone is comfortable with the different subjects. Therefore, at IASEXAMPORTAL, we have started a drive to guide the new aspirants on their journey through the UPSC.
As discussed in our earlier articles, the aspirant must start by gaining a knowledge of the different topics and subjects that are asked in the exam. Also, it is important to keep tract of the latest developments and their connections to what you have to read.
As for what to read, and what not to read, let us take each part separately:
In the 2013 IAS Prelims examination, the questions asked from different topics are as follows: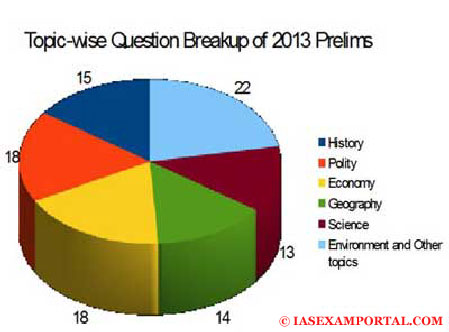 The GS (Pre) paper broadly consists of several topics. For a detailed analysis and explanation of each subject, of the GS paper, please click on the below links: